Warehouses represent the backbone of our global economy, and they come with an impressive list of jobs and duties you should be aware of before you apply for one.
In this post, we'll take a look at 21 different types of warehouse positions and their specific duties so that you can get an idea about which ones might be right for you.
1. Warehouse Manager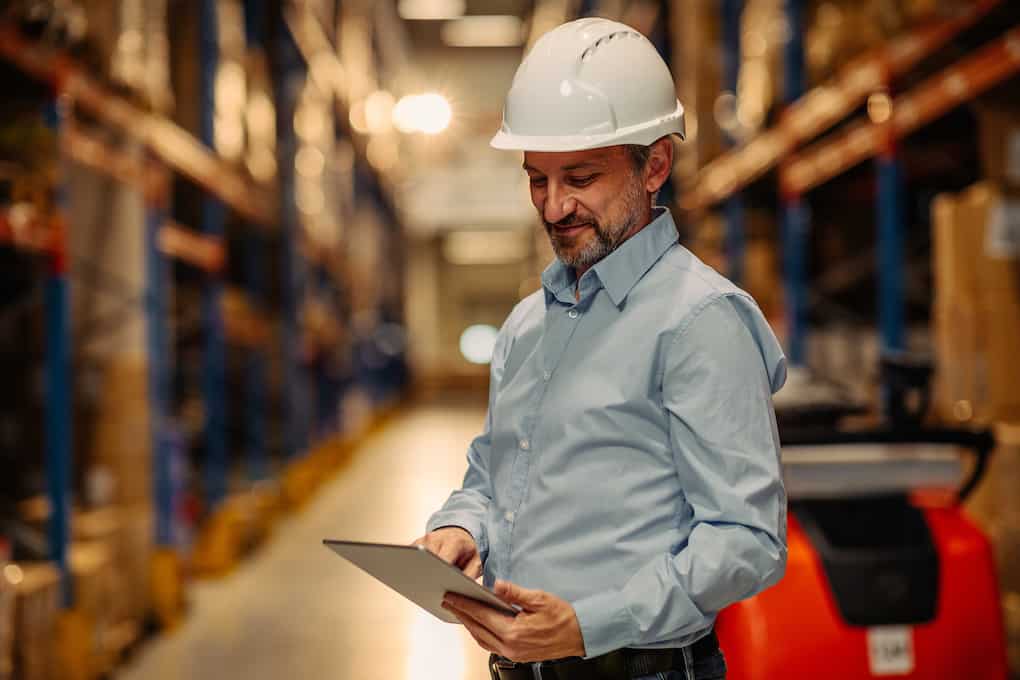 The warehouse manager is the leader of all the warehouse employees. They're responsible for the safety, productivity, and efficiency of the whole operation. Their primary day-to-day duties include overseeing inventory control, managing employees, and working with buyers and sales personnel to ensure that orders are filled correctly.
Most importantly, a warehouse manager is responsible for identifying expensive warehouse costs and working on reducing them.
2. Lead Hand
The lead hand is another key position in the warehouse. They direct and supervise other workers, and they make sure all orders are filled correctly and timely to ensure smooth delivery of products. They also work closely with the warehouse manager to ensure that the company goals are met.
3. Forklift Driver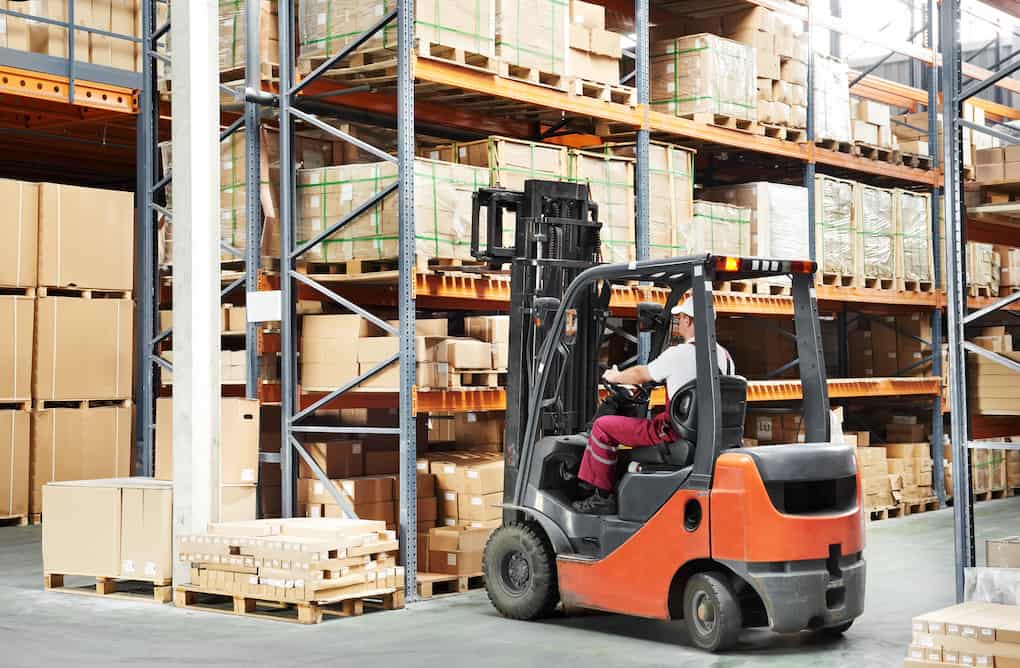 Forklift drivers are one of the warehouse positions that's the lifeblood of an operation. They're responsible for moving and managing inventory daily, ensuring that every piece of product is where it needs to be. Forklift drivers also take care of some maintenance tasks such as cleaning and grease removal.
4. Warehouse Specialist
Specialists are warehouse employees who have certain skills and perform specific tasks. Typically you will see positions for specialists in areas such as receiving, shipping, or damage control.
They don't always require you to have a diploma or degree, but you should be aware that you will need some relevant experience to get hired.
5. Clerk (Shipping and Receiving)
Clerks are tasked with handling the receipt and shipment of products. They act as a liaison between you, your warehouse, and the shipping company you use.
Their main job is to make sure that all products you order end up where you want them to be without any damage or loss along the way. Part of their duties also include optimizing warehouse space.
6. Loader/Unloader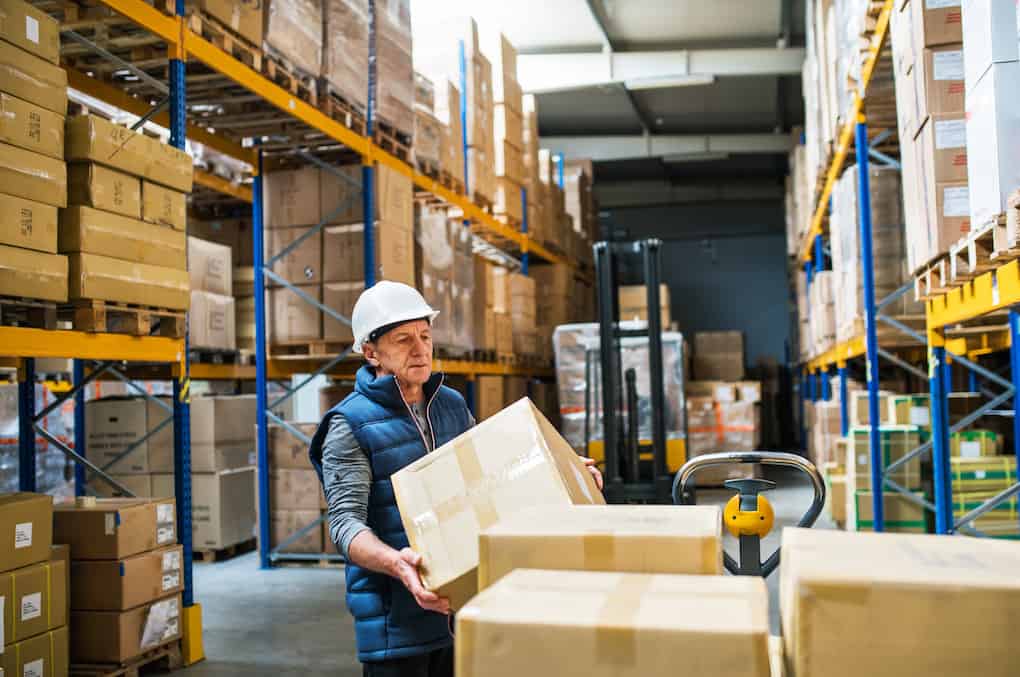 A loader or unloader is responsible for moving items around the warehouse. The main difference between the two positions is that a loader usually puts the product on trucks, and unloaders take the product off.
Most loaders and unloaders also know how to drive a forklift. A loader will also be responsible for knowing how to work with a pallet jack and being aware of their surroundings at all times, so they don't accidentally cause injury to themselves, others, or damage products in transit.
7. Stocker
A stocker is one of the warehouse positions with a focus on the warehouse's shelves, ensuring they stay stocked and organized. Their primary duties include restocking items that have been sold or damaged so they don't go out of stock (in retail, this is called shelf replenishment). If you like math and problem solving, then a career as a stocker may be right for you.
8. Order Selector
Order selectors are warehouse employees tasked with selecting products to fulfill customer orders before they go out for shipping. Order selectors act in conjunction with warehouse managers to make sure that every order meets quality control standards.

They will also keep track of all inventory levels and alert management if anything needs to be reordered or replaced due to damage at their earliest convenience.
9. Receiving Associate
Receiving warehouse employees receive inventory as it's moved in and out of the warehouse. They ensure that all paperwork, documentation, and taxes are taken care of before a product comes into the warehouse.
Their duties may also include setting up shipping routes for the warehouse and ensuring all freight is accounted for.
10. Package Handler
Package handlers fulfill warehouse orders by packaging and labeling shipments as they move them to their final destination. Most package handlers don't need any previous warehouse experience.
Still, employers prefer that you be at least 18 years of age because this is one of the warehouse positions that can work with forklifts, trucks, and other heavy machinery during regular business hours.
11. Inspector
Warehouse inspectors are employees whose job is to inspect products before they leave the warehouse. In addition, they make sure that employees follow all policies and procedures.
Inspectors ensure items have an accurate barcode or label on them and that warehouse personnel follow safety standards. They also ensure that shipped products match their paperwork and any damaged goods undergo damage control.
12. Inventory Clerk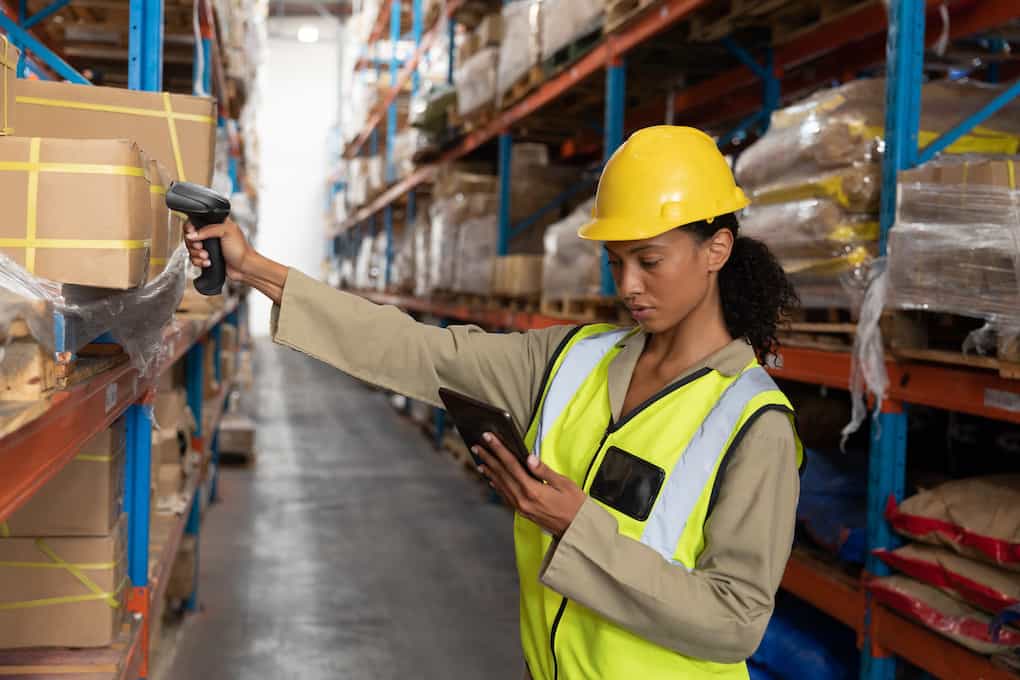 An inventory warehouse employee is responsible for keeping track of inventory. They do this using warehouse management software to keep information and organize it to make sense.
An inventory warehouse employee can be someone with previous warehouse experience or who completed an associate's degree program in a relevant field.
While most inventory clerks use tracking software to manage the inventory, they still have to know about all the different types of inventory tracking methods. They should understand the advantages and disadvantages of each one and be able to figure out which type is best for their specific needs.
13. Material Handler
A material handler is one of the warehouse positions that makes sure warehouse infrastructure is working correctly. This includes forklifts, shelving systems, lighting, and more. Their duties include checking all equipment to make sure it continues to operate at optimum levels.
They also ensure employees follow warehouse safety standards so no workers get hurt while performing their daily tasks. Material handlers will also make minor repairs when needed and let warehouse management know of any significant or potentially dangerous problems they find.
14. Order Picker
Order pickers fulfill warehouse orders by selecting products to ship from the shelves. They'll use a warehouse management system and customer information to ensure that customers get their products on time and in good condition.
An order picker won't necessarily need extensive experience, but most employers prefer employees with at least a basic level of warehouse experience.
15. Delivery Driver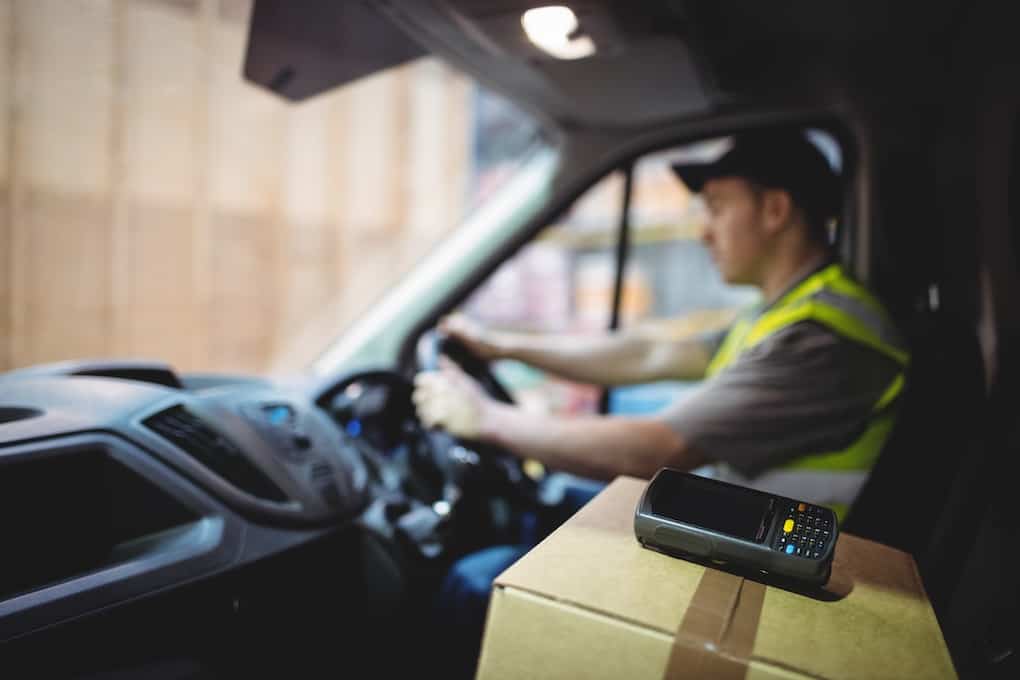 The driver is responsible for delivering warehouse inventory to its final destination. This employee drives a delivery truck and usually works in conjunction with personnel at the receiving or shipping warehouse when it comes time to load all of your products onto their vehicle.
Warehouse delivery drivers will also ensure that documentation is correct and necessary taxes, fees, and paperwork are taken care of before moving anything out of the warehouse.
16. Assembly Laborer
The warehouse assembly laborer performs work that requires little to no warehouse experience. This may include cleaning, stocking warehouse shelves, and other warehouse maintenance tasks.
Warehouse personnel with more experience may be called upon to help fulfill orders in a pinch if they cannot find any qualified employees with experience.
17. Marketer
Marketers are warehouse employees responsible for making personnel aware of sales, coupon offers, promotions, and news. In addition, they help inform workers about unique products or work schedules.
Sometimes the marketing department will include additional departments such as graphic design, public relations, or social media/web departments to help with different tasks in this arena.
18. Packaging Specialist
The packaging specialist is one of the many warehouse positions that may handle items directly. Packaging specialists are responsible for packing products that need to be shipped out.
They'll use shipping boxes, shrink wrap, or packing tape to ensure products don't get damaged during shipment.
Warehouse employees with more experience may require training on how to properly pack and label all items in a manner that ensures customers receive their goods in good condition.
19. Warehouse Management System Analyst
The warehouse management system analyst is responsible for knowing how to use a warehouse management system correctly. This employee will also be responsible for overseeing all orders in conjunction with order pickers and other department managers, especially when it comes time to ship out products.
Warehouse employees who have an associate's degree or equivalent amount of previous experience may not require much background information in this area.
Still, employers will usually prefer someone with a technical degree related to warehouses, such as computer science or mathematics.
20. Warehouse Safety Supervisor (OSHA)
The warehouse safety supervisor will oversee the safety of all employees, even if it means they run a more hands-on approach than other supervisors.
This may include reporting any dangerous situations or instances where employees should wear personal physical protection equipment (PPE) and following up with warehouse personnel to ensure they use the PPE properly.
21. Warehouse Security Supervisor
The security supervisor oversees the security of all warehouse assets and ensures that employees are aware of any potential aspects of crime in their work area. In addition, they monitor various transactions by scanning ID badges for customers and employees.
The security supervisor will also be responsible for setting up and running criminal background checks on employees before hiring them. People who want to become warehouse security supervisors usually need an associate's degree in business administration or criminal justice.
If you're working in a warehouse management position or trying to jump into the warehousing world, then you'd love our blog. We offer lots of tips and tricks for improving your warehouse efficiency.
At Scout we also regularly offer job opportunities for those who appreciate and enjoy supporting warehouse staff. You can see our job openings here.