Most companies have a dress code for their employees to follow. Whether it's business casual or business professional, there are requirements for how you dress at work.
At a warehouse job, it's no different. Warehouse workers need to wear proper clothing for the job at hand. If you need ideas for a dress code at a warehouse, we have five recommendations to help your crew dress for success.
Warehouse Dress Code
There are several kinds of warehouses across the nation. From manufacturing to storage warehouses, companies use these large buildings to create, hold, and ship their goods. But no matter what kind of warehouse it is, the workers inside need to dress appropriately for the required work.
Some companies may provide a uniform or company shirt to set a standard among employees. Other businesses will require employees to purchase their own attire that follows the dress code of the warehouse.
To retain employees, business owners may want to consider allowing employees to decide their own clothes, as long as their attire meets the dress code requirements. Or to provide an allowance for the clothes that would be needed.
5 Key Recommendations for Warehouse Dress Code
Warehouse managers who want to create a dress code should first look at the required work. Next, consider any hazardous issues or safety requirements, then set reasonable conditions for workers to complete the job.
As you create the dress code for your warehouse, here are five recommendations to consider:
Business Professional Shirt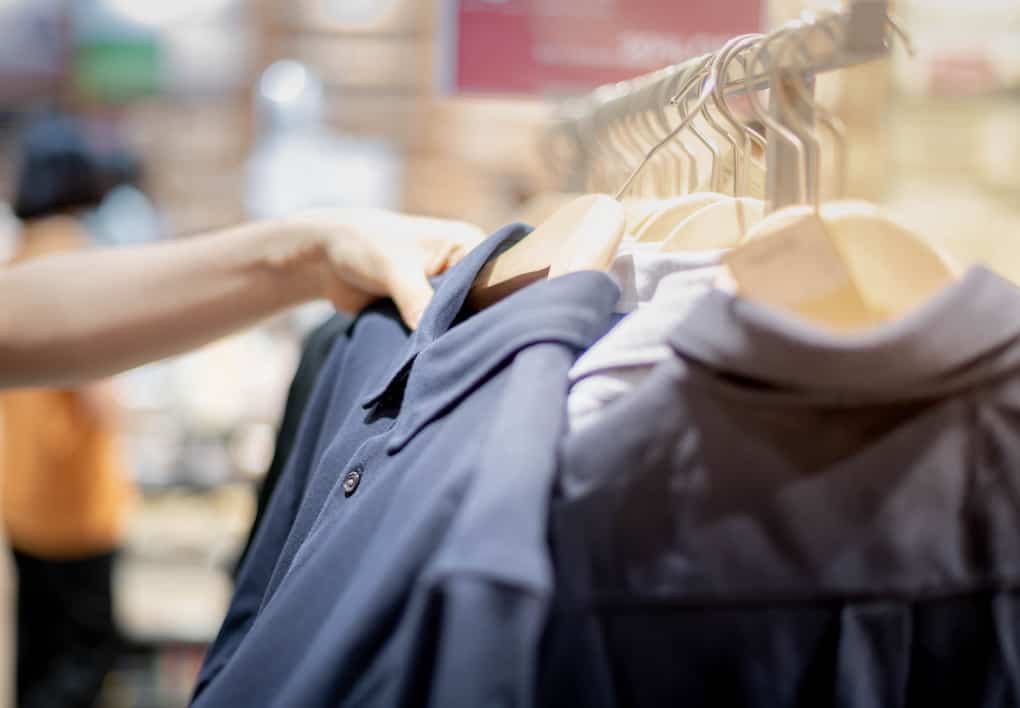 Your warehouse will probably not require suits and ties. This attire is perhaps an absurd idea, especially if you have machinery running throughout the building.
For a warehouse setting, a shirt with a collar is sufficient for workers to look professional and get the job done. More specifically, a polo shirt is a perfect solution for a professional business shirt. However, a buttoned shirt may cause safety issues if a button pops off or gets caught on something.
You may want to provide a company t-shirt for warehouse workers. A shirt with the company's logo is an excellent way to create camaraderie among the team.
Pants
Similar to how suits and ties do not belong in a warehouse, there is also no room for baggy pants. Employees wearing baggy pants can create a safety problem by tripping or getting their clothing snagged on machinery.
Work pants or jeans are acceptable for a dress code in the warehouse. Managers will also need to decide color (light pants vs. dark pants) and length (shorts vs pants). Or you can simply require a certain kind of work pants and allow employees to choose their preference.
Dark pants are exceptional at hiding stains and dirt. And shorts are beneficial in hotter warehouses. But it all depends on the type of work that is required while also keeping employees comfortable.
Proper Footwear
The next recommendation comes down to footwear. Again, it depends on the type of work that is required in the warehouse that determines what is best for employees to wear.

Proper footwear can provide comfort and a level of protection for employees. As you decide the best footwear for the warehouse dress code, consider the type of work and machinery employees use.
Some managers may require steel-toed boots, especially if workers are carrying heavy objects. Or you may want to require wedge sole boots for added comfort. If workers are standing on their feet all day they will want something that provides support.
Safety Equipment
Safety is a big thing in almost every warehouse. Or at least it should be.
PPE (or personal protective equipment) is often a safety requirement, not a dress code requirement. But you may want to include these items in your warehouse dress code to drive home the point of their importance.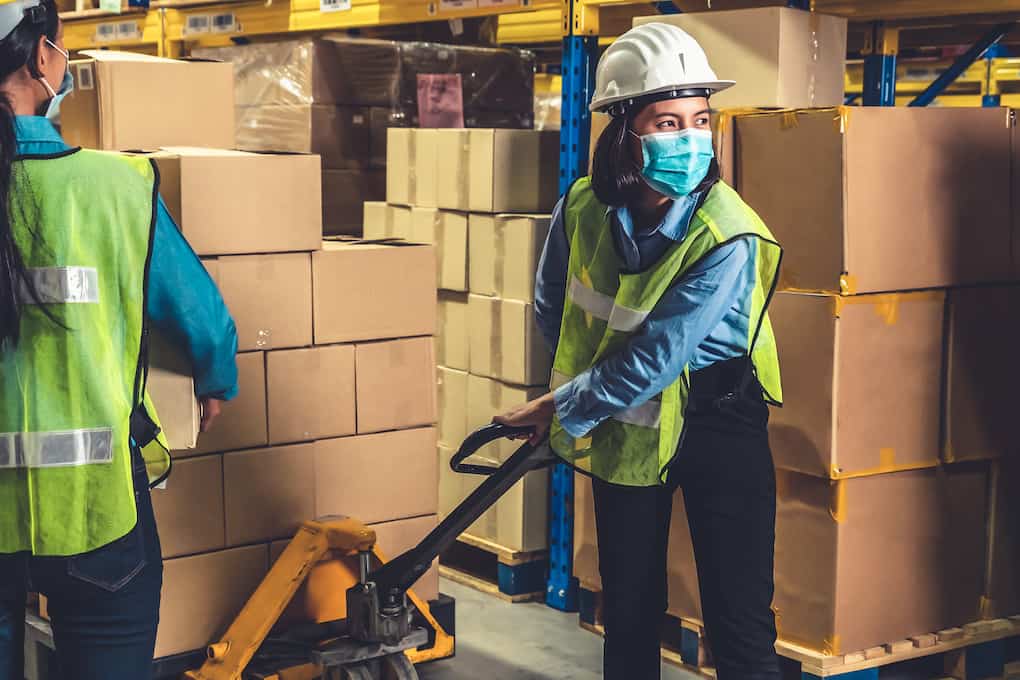 PPE equipment may include safety goggles, earplugs, or masks. If you make these items part of the dress code (in addition to the safety code) it places a higher value on their importance and eliminates any question of their need in the warehouse environment.
Other Equipment
You never know what issue may arise in a warehouse. And sometimes it's a good idea to have other items or equipment on hand as part of the dress code. These extra items may not be required for every worker, but you want to ask a few key critical workers to have extra equipment on hand just in case.
Other equipment may include gloves, flashlights, or a multi-tool like a Gerber or Leatherman. Ultimately the work will determine if these items are necessary, but managers may want to keep this in mind as you create a dress code for the warehouse.
Optional Dresscode at a Warehouse
We covered five essential clothing items for a warehouse dress code. But there are other options to consider either as alternatives or add-ons.
Coveralls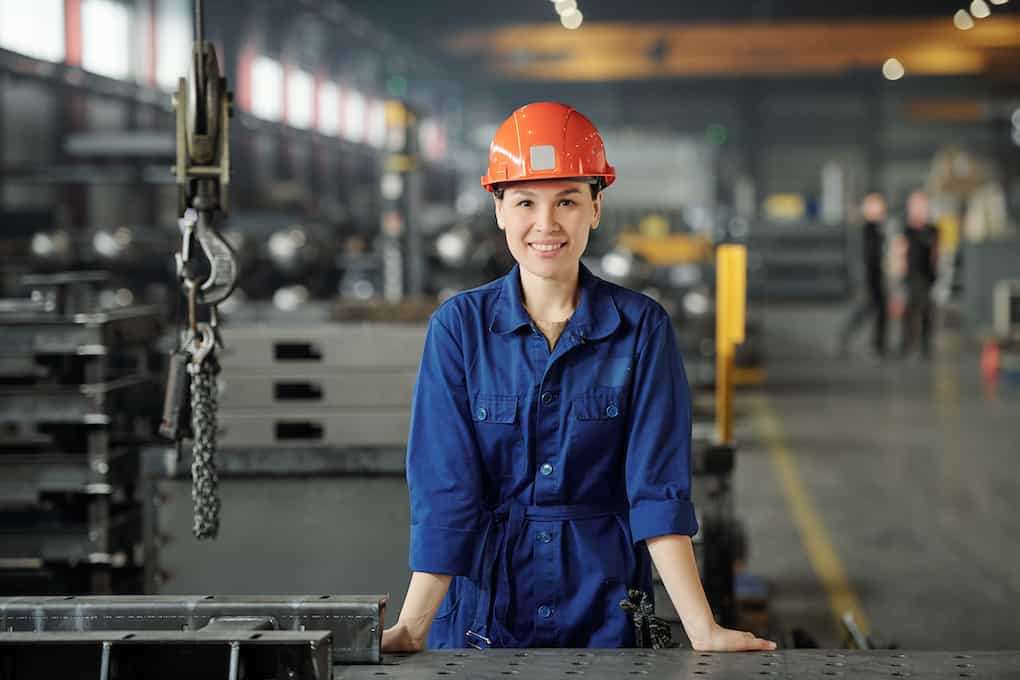 Some companies require coveralls for their warehouse employees who are doing dirty and dingy work. Coveralls are typically inexpensive and the company provides this attire for their workers. Companies typically buy coveralls in bulk and ask employees to leave the clothing at work in order to get cleaned.
If coveralls are part of the dress code, you will want to include requirements for UNDER the coveralls too.
Jackets
If your warehouse works with refrigeration or cold temperatures, the warehouse dress code may also include jackets or hoodies. Again, this is about comfort for the workers throughout the day. Providing company jackets is another excellent way to create a cohesive team.
What Not To Wear to a Warehouse
We have already mentioned a few clothing items that are not appropriate in a warehouse: suits with ties and baggy clothes to name a few. But it's important to mention these items and more when considering a warehouse dress code.
What not to wear in a warehouse is just as critical and should be a part of the dress code.
For example, jewelry should not be worn in a warehouse. Jewelry can get lost in machinery or, even worse, catch on a piece of equipment and pull the wearer into a dangerous situation. We've heard too many stories of people losing fingers because of a ring getting caught in a machine. It's simply not worth it.
At Scout, we get that it's important to dress appropriately. But another thing that can help keep your warehouse team from scrambling and making poor decisions is warehouse inventory software. TopShelf from Scout helps your warehouse team stay on track and organized throughout the entire process.