A Western apparel company turned to topShelf to help create an inventory management system. The system enabled them to cut costs, while increasing customer satisfaction.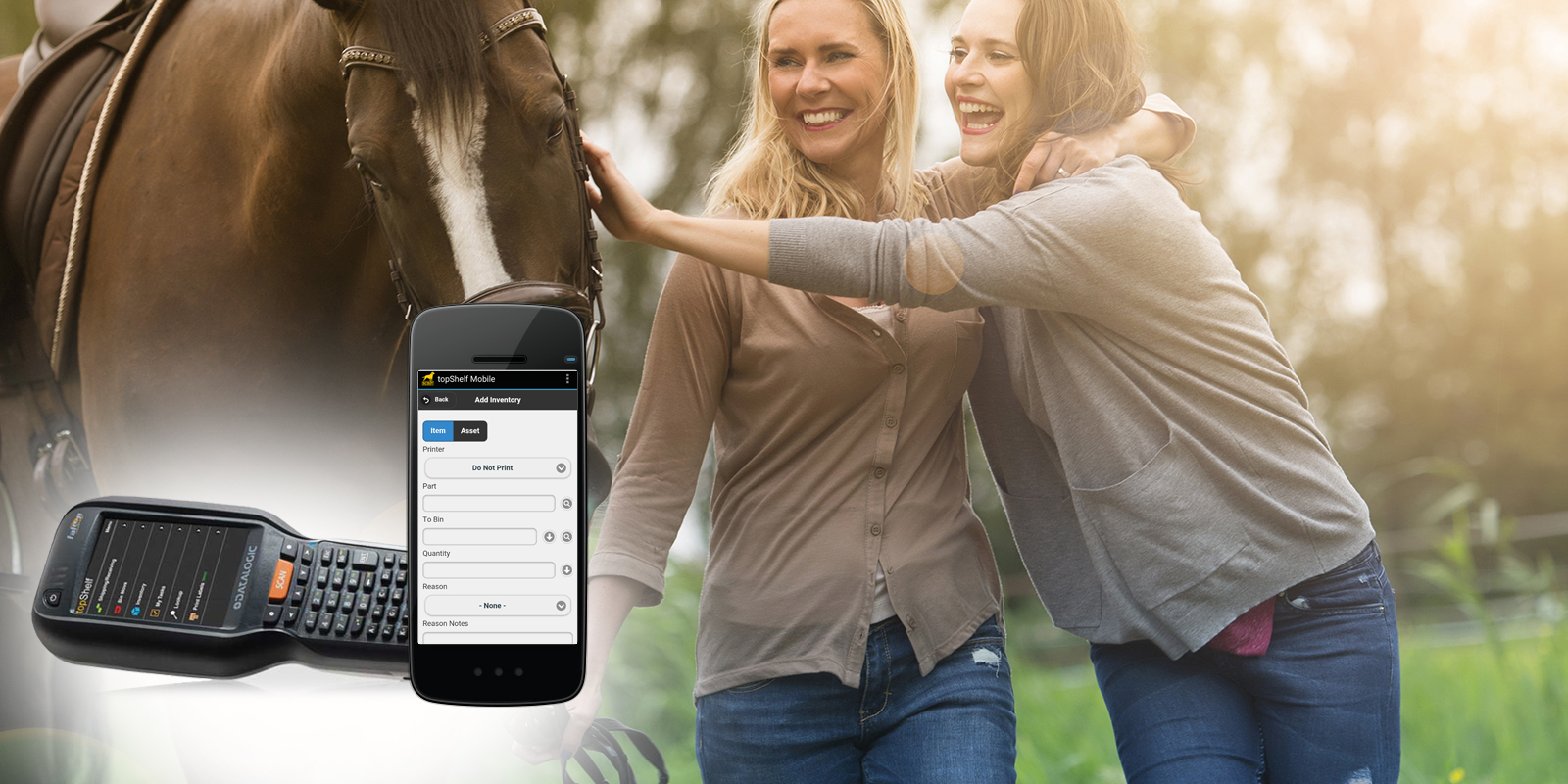 Western horseback riders know that comfort and style are an
essential blend in a good pair of jeans. Jeans for the Western horseman – or
horsewoman – have to be tough enough to withstand a day of hard riding and
fashionable enough to swing out of the saddle and into town for dinner and a
movie. This client, founded by two entrepreneurs with a passion for Western
riding, creates and sells fashionable Western wear that includes comfortable
jeans for men and women, rugged tops, caps, and similar garments.
They turned to Scout Software and topShelf to help them
create an inventory system that worked for their distribution needs and
provided clear data to fuel the company's growth. The resulting inventory
management system solved their distribution and warehouse problems and gave
them the efficiency they desired.
The Company
The company is a national producer and distributor of
fashionable yet rugged Western apparel for men and women. Their clothing
crosses over from functional ranch wear into fashionable streetwear, giving an
authentic Western touch to jeans that could just as easily be worn in New York
City as on a Texas ranch.
The Problem
The apparel maker had virtually no inventory system other than
a count it in and tick it off method that was completed outdated for their
growing business' needs. The lack of visibility into their inventory status
made shrinkage an all-too common event. They also struggled to maintain
adequate stock levels, sometimes over-ordering and sometimes under-ordering
popular styles. The recent addition of a CRM system also added to their
challenges. Not techno-minded by nature, the company's founders needed a simple
inventory management system that anyone working in their warehouses could pick
up and use from day one.
The Solution from
topShelf
After researching several options, the company's owners
decided to go with topShelf from Scout Software. The mobile aspect of the
system appealed to them, and the barcode scanner modules used on smartphones
were very easy for their team to use.
They implemented new scanners and barcode labels, taking
inventory easily throughout their warehouse.
Because topShelf integrated with their CRM system, they could track
customer orders and answer customer inquiries on stock levels quickly and
easily. Real-time data synchronization meant that no one was left in the dark
about stock levels and order status.
Cycle counts and physical inventory counts now became
common, and shrinkage was reduced. Alerts for reordering and transaction status
helped them manage their business better. topShelf also integrated easily into
their existing shipping platform, bringing together all three parts of the
business – CRM, shipping and inventory management.
The Results
The resulting improvements helped the company cut costs and
improve profits. Because they managed their inventory better, customer
satisfaction improved; fewer out of stock messages meant happier customers.
Accurate inventory status updates, alerts and more helped them streamline their
whole business so that they could save money on production and invest in other
parts of their business. The owners are thrilled with topShelf and delighted
that it's helping them grow their business.
Learn more about topShelf from Scout Software, a cloud-based
inventory management system that makes your business run more profitably and
smoothly. Visit our online learning center for more information.