If you're looking for order management software this year, look no further! We've got you covered with this list of the top 10 order management software programs for 2022.
Order management software can make a world of difference when it comes to keeping things smooth and organized throughout your warehouse and your business. It will help you save money and equally can help boost profits when used properly. Think of order management software as the backbone of your warehouse management systems.
Now, before we dive too deep, let's take a look at what order management software can be expected to do.
What is Order Management Software?
Order management software is a simple tool used within an order management system. This tool will allow you to track sales, orders, inventory, and fulfillment. The software should allow access for different individuals and companies, allowing the necessary entities to ensure that orders are properly fulfilled.
Order management systems haven't changed much over the last few years except for the software used within these systems streamlines processes that would have otherwise been manually input. The biggest changes have made themselves known in the areas of buyer expectations and sales. The software allows us to better meet customer expectations and, in turn, continue to sell more.
Here are the different elements of a good order management software program:
Managing and recording customers.

Monitoring and updating sales channels.

Ensuring that product information is correct throughout different listings.

Monitoring inventory levels and location of inventory (multi-warehouse businesses).

Ensures that orders are purchased and received (inventory tracking).

Customer service help: returns and refunds.

Order fulfillment help: printing labels, picking, packing, processing, and shipping.
It takes a robust system to monitor all of these elements. It's important that you ensure your system will handle everything you throw at it along with room to grow as your business continues to shift over time.
Top 10 Order Management Software Systems
Without further ado, here are the top 10 order management software systems on the market today. Do note that these software systems aren't in any particular order, and some are considered inventory management or warehouse management products. This does not mean that they don't order management products. Instead, they have been labeled and branded as something slightly different.
TopShelf by Scout is an inventory management system that can be used as an order management software when integrated with your e-commerce and accounting tools. If you need a tool that offers label and barcode printing and scanning along with real-time updates for all inventory, incoming and outgoing shipments, as well as pick and pack help, then be sure to look into topShelf. This product goes above and beyond when it comes to usability, and our customer service team is always ready to help you set up, modify, or build out the system to better suit your needs.
Cost: Contact us today for a free demo and quote.
Pros: Real-time updates and alerts, easily track coming and going shipments, compatible with smartphones and tablets.
Cons: Lots of options and capabilities can be overkill for smaller businesses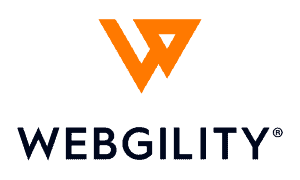 If you're currently using QuickBooks, Xero, or Netsuite to manage your brand and products, then Webgility is a great product to pair with it. This software allows you to automate your accounting and sync your business data online. You'll be able to sync inventory, order management, and shipping information. An e-commerce accounting software like this one will allow your team to ditch the busy work and have real-time updates that can be managed within the only database.
Cost: $39 per/month (billed annually)
Pros: Pairs well with QuickBooks, Xero, or Netsuite.
Cons: Sometimes difficult interface.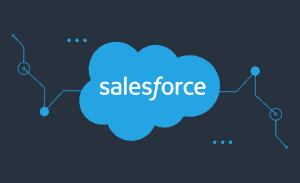 Already using salesforce to sell your products? Then use more of their service to its fullest by purchasing their commerce cloud order management service. This program allows you to track all of your inventory and fulfill orders throughout multiple locations. It's an incredibly robust platform, and it's perfect if you're running a large-scale operation.
Cost: Salesforce offers custom pricing. Speak with a representative to learn more.
Pros: High capacity software that lends itself well to large businesses.
Cons: Can be very expensive because of all the different available functions and features.

Looking for a product with great customer reviews and the inventory and shipping services that your e-commerce business needs to succeed? Check out Veeqo. This web-based software program allows you to sync inventory across some of the most popular retail platforms such as Shopify, Magento, WooCommerce, Amazon, eBay, Etsy, and Walmart.com. With real-time inventory counts that you can trust and direct integrations to some of the world's largest shipping carriers such as USPS, UPS, DHL, Fed Ex, and more, you can't go wrong with this all-in-one program.
Cost: $195 per month
Pros: Web-based making everything easy to sync. Used by big-name retailers.
Cons: High price point for smaller businesses that don't do as much shipping.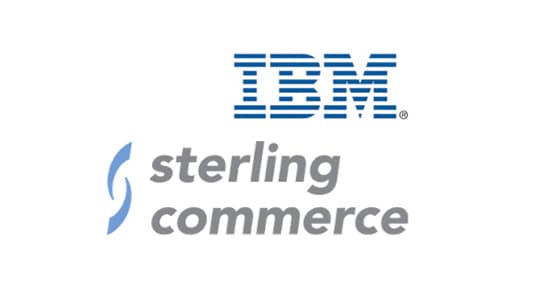 From the inception of a specific product until it's delivered, IBM Sterling will allow you to track everything. You'll never be wondering where your inventory is located or whether or not it's going to be in the right place at the right time. This program manages and processes data connected to each order throughout the entirety of its life cycle. IBM Sterling is a robust tool that will allow you to manage and deliver orders in a way that is profitable for you and your business.
Cost: Contact IBM Sterling customer service.
Pros: Trustworthy name and simplified product that allows you to track your inventory through its entire lifecycle.
Cons: Can also be an expensive product.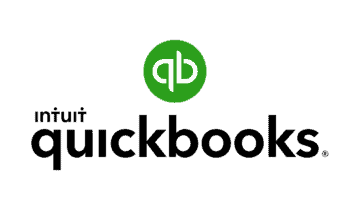 QuickBooks recently acquired a TradeGecko and is now using its powerful cloud-based inventory and order management software to help e-commerce businesses better track and manage their orders. With the combination of manufacturing, sales channels, inventory locations, and multiple currencies, you'll be able to accurately manage every order, customer, and product in one place. You can make manual adjustments to this program by creating purchase orders, backorders, and more, or you can easily create automations that integrate themselves within your process.
Cost: $39 per month
Pros: Cost-effective platform with monthly billing that integrates well into all of the QuickBooks accounting software.
Cons: E-commerce wasn't where QuickBooks started so there may still be some kinks in the system.

Looking for the perfect all-in-one software? AccountingSuite is the perfect tool that offers an all-in-one business application for accounting, cloud banking, order management, inventory management, project management, and time tracking all within a simple cloud-based platform. This product provides easy-to-use scalable business software for those trying to get their business off the ground or need to grow their company beyond the excel sheets they've been using in the past. One of the best parts of this software is that it's extremely cost-effective!
Cost: $19 per month
Pros: Do it all with this cost-effective option.
Cons: Simple systems make it hard to scale this program for larger companies.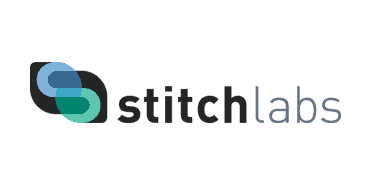 If you need to sell and track orders across multiple channels, Stitch Labs can help your business run smoothly. Stitch provides a user-friendly interface that allows you to quickly respond to operational demands and grow your forward-thinking retail strategy. Using a cloud-based platform like this can be more expensive, but in turn, you'll be able to maximize profitability and intelligently scale your operations.
Cost: $449 per month
Pros: Great for large operations that are selling and storing inventory across multiple channels.
Cons: Expensive monthly and annual cost.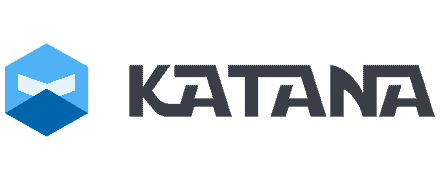 Katana is tailored toward manufacturing companies that are looking to scale their businesses. If you work with raw materials, inventory, and production operations, Katana might be the perfect solution for you. The program will integrate with most e-commerce and accounting programs that you might be using.
Cost: $79 per month
Pros: Great for businesses that are starting to scale and need dual functionality with accounting software.
Cons: Tailored towards manufacturing might make it hard for other companies to use.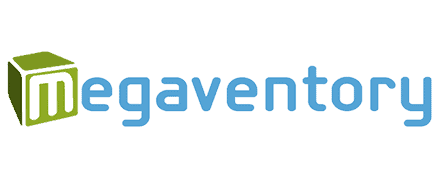 Megaventory is entirely web-based software for online inventory management, order fulfillment, and manufacturing. You can expect many of the same features as the software we've mentioned above, along with a few more great features. One that Megaventory often boasts is their extremely short and simple setup time. You won't have to take weeks to set up this software program. Instead, they'll help you get your system up and running in just a few days.
Cost: $150 per month
Pros: Entirely web-based for online management. Short and simple set-up time.
Cons: Entirely online service can make it difficult if you're working throughout all of your warehouses as wifi can be spotty.
Finding The Right Solution For You
There are hundreds of inventory management and order management software systems on the market today. Finding one that's right for you and your business will no doubt be a difficult task. Establishing efficient and successful inventory management systems is only half the battle; finding the right software to come alongside is essential.
Check out our blog for more on all things warehouse and inventory management. And be sure to reach out to us if we can help you in your journey towards the right order management solution for your business.