As an ecommerce company, there are many inventory stages for your business. In the beginning, you may be storing things in your living room, garage, storage locker, or your parent's house. But, as your business grows, are you taking the necessary steps to ensure that your inventory management can grow with it?
A warehouse space, third-party logistics (3PL) provider, or something similar will be critical for the health of your business's long-term goals. We're here to help you know exactly how to get started with your next step in the journey.
Ecommerce Warehousing Explained
Ecommerce stores are in a predicament because they don't have a storefront. Everything is sold online, so warehousing becomes a large part of your business. Ecommerce warehouses are a bit different from traditional ones in that they need to accommodate for:
Picking and packing of individual orders

Ecommerce returns

Ecommerce shipping
You must consider these three factors to help ensure that your business can run smoothly and keep from having any problems or backups. Ultimately the thing that's going to be the most difficult is keeping your warehouse moving with inventory going in and out. And that's where warehouse management comes in.
Warehouse Management for Ecommerce Businesses
Whether you run your ecommerce "warehouse" from an extra bedroom in your home or something much larger than that, it's critical that you have an inventory management system in place. Through the use of cloud servers, a good inventory and warehouse management system is easy to expand, grow, and use throughout the life of your business.
Ecommerce warehouse management is the key to success for any ecommerce business. If you're not using an inventory management system, now is the time to invest in one. It's going to save you a lot of headaches down the road!
Benefits of Using Ecommerce Inventory Management
There are simply no downsides to getting more organized and tracking your company's inventory. But, there are many benefits, and you'll quickly realize how this tool can help boost your profitability and grow your company over time.
Track, train, and manage warehouse staff

. Even if your company isn't big enough to have a large team, it's good to be prepared for your team to grow.

Improve your inventory accuracy

. You'll be able to know what's in stock and order only what's needed to help improve accuracy without counting all of the time.

Reduce your risk of overselling

. Overselling is just one way that you can ruin a customer experience. A good software system will provide you with constant numbers and can integrate into your ecommerce store.

Get insights on what's selling

. By getting real-time insights on what's selling, the software will be able to project your sales and help provide information on when to order again.

Better customer experience

. Your customers will get a positive experience every time they order from your store because everything will be in stock and ready to ship.

Automated order updates

. You can set order updates that allow your customers to track their order and receive texts or emails based on where their order is at in the process.
These are just a few of the many benefits that your business will experience when you get your warehouse and inventory management system up and running.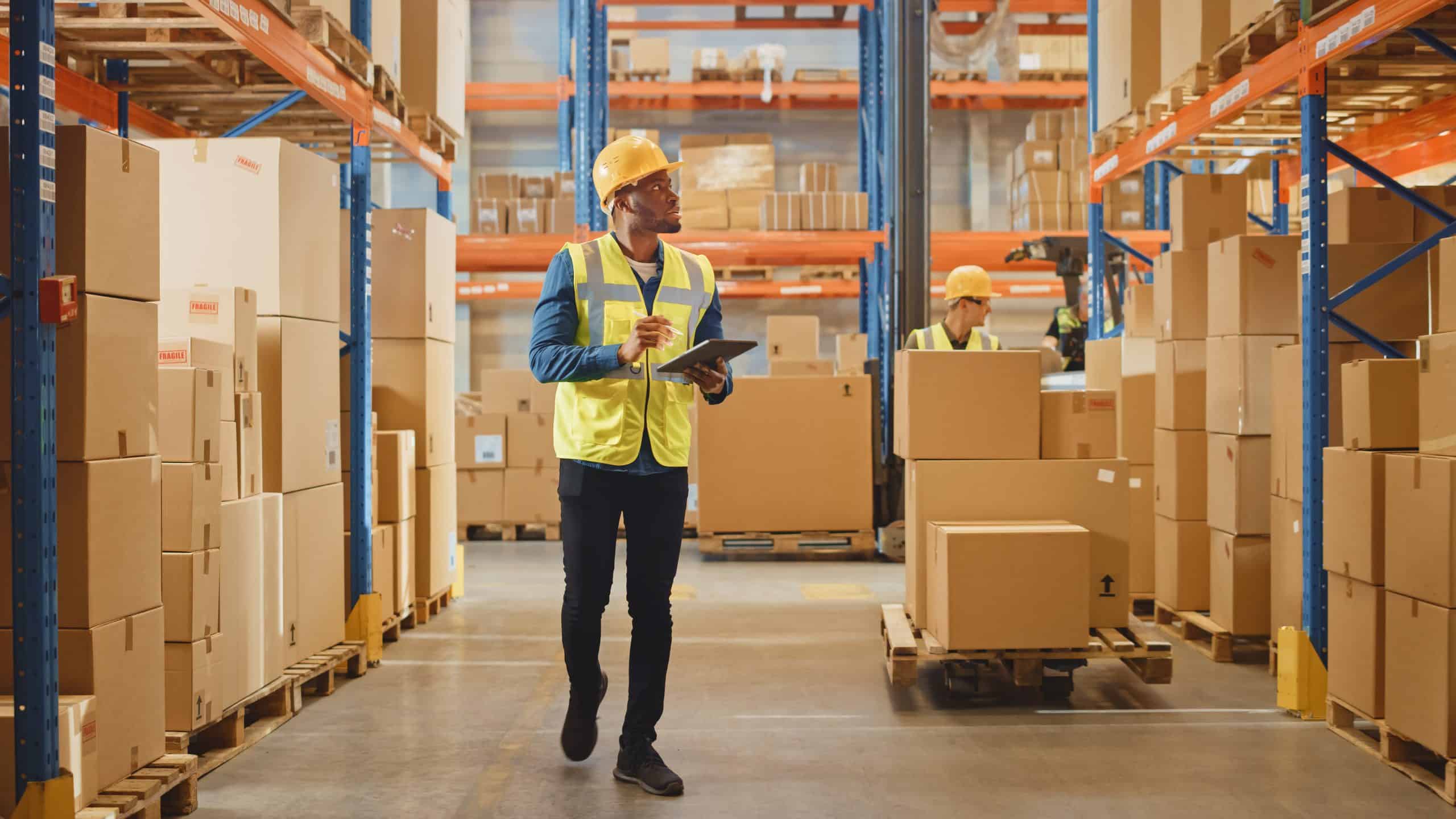 4 Steps to Choosing an Inventory Management System
When you're ready to start looking for an inventory management system, there are some specific criteria you'll want the system to meet and good parameters you can set to aid your search.
1) Determine Your Budget
Your budget will make a huge impact on the software system that you choose for your business. A smaller operation shouldn't spend thousands of dollars on software that does so much more than you need.
Set your budget before you start looking so that you're not caught trying to make something work that doesn't need to or spending more money than you originally set out to.
2) What Type and Size of Business Do You Have?
The type of business you have and the products you sell can also help determine the software you choose. For example, the inventory management software that Home Depot uses is much different from Amazon because their service is different. Scale it back to a business or company closer to your size, and you can see how that will make a difference.
3) Can the Software Grow with Your Business?
How big you want your business to be and whether or not the platform can grow with you is another important factor. Some platforms will force you to restart your work with them when changing plans. Stay away from these if you're hoping to grow your business over time.
4) Does the Software Need to Have Available Integrations?
It's also critical that the ecommerce inventory management system you choose will be able to integrate into other software as your needs change and expand. Scout, for example, offers a plethora of integrations that will help make the process of running your business much more smooth and more straightforward.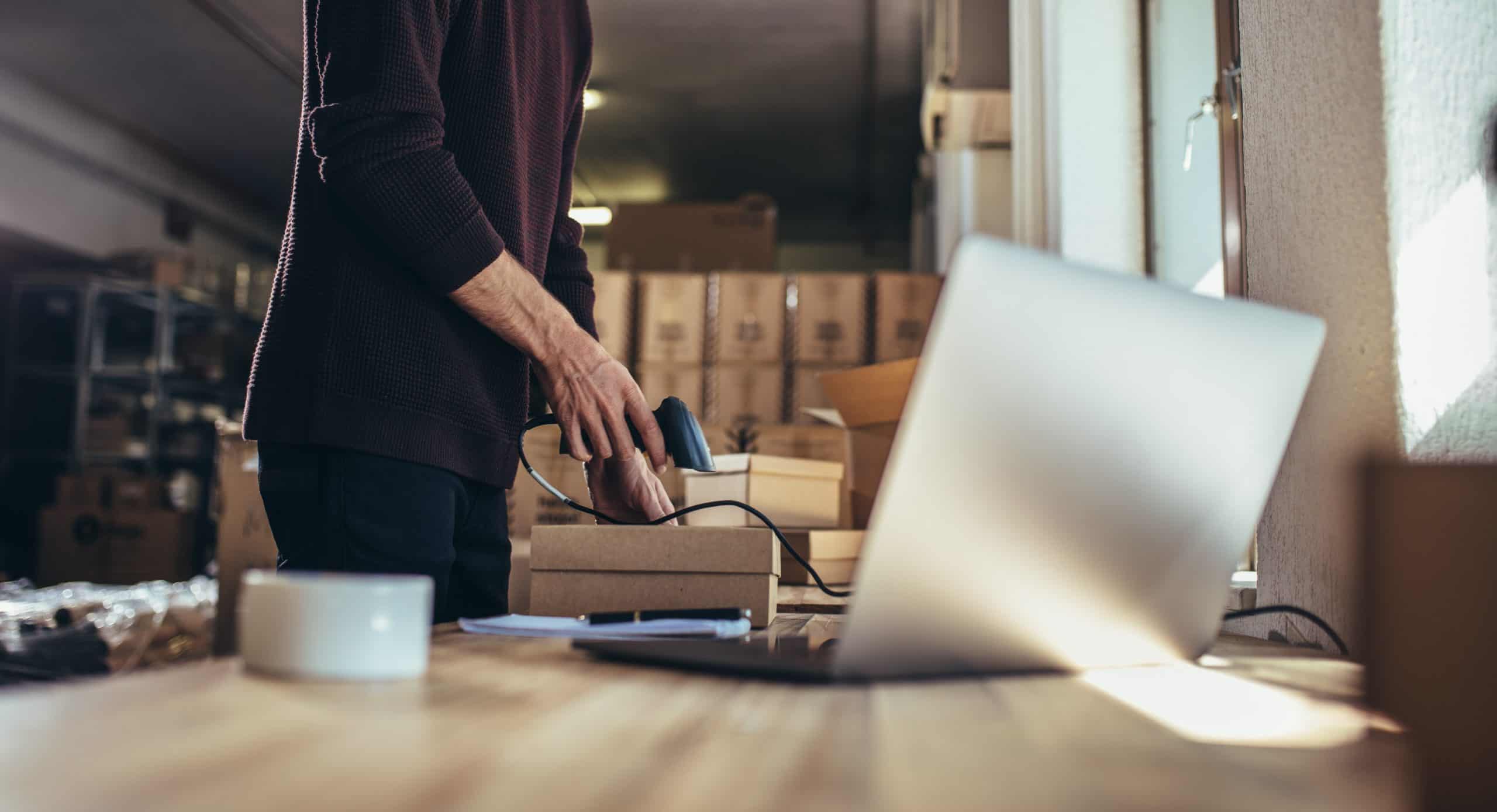 Choosing a Warehouse Instead of Warehousing from Your Home
For those with a bit more stock to sell, it might be time to consider getting a warehouse. This will cut down on your shipping times as well as give you more space to work with when stocking items. There's nothing wrong with running a business out of your home. But, there comes a time when you'll be losing money because you won't be able to expand.
Benefits of Having a Warehouse Space for Your Ecommerce Business
There are several benefits to having a warehouse space for your ecommerce business.
You'll have more room to store inventory.

There will be less wear and tear on items since they won't need to be moved as often.

Shipping times will be cut down because things can be sent directly from the warehouse.

It's easier to hire staff to work on your behalf.

Less stress because work can be away from home life.
With all of these benefits, it's hard to make a case for not moving into a warehouse. But of course, listen to your budget so that your business grows at a sustainable pace.
Choosing a 3PL for Your Warehousing Needs
A third-party logistics (3PL) company may be exactly what you need to help take the stress off of you and your home when it comes to warehousing. Fulfillment centers that regularly operate as 3PLs will be able to pick, pack, and ship your orders for you. All you have to do is provide a positive customer shopping experience online and market your product.
Benefits of working with a 3PL:
Ecommerce integrations are a must, and they allow your 3PL partner to see your sales and customer information and they communicate stock levels to your store.

Some 3PLs will give you the ability to host your stores on Amazon, eBay, Walmart, and other major retailers, thus providing increased exposure.

Order tracking should be available from your 3PL to help ensure that you're fully aware of exactly where your orders are in the process.

You'll be able to scale the help of your 3PL with your growth, and with increased sales, you won't need to be stressed about how the orders are fulfilled.

Orders will be fulfilled faster because there's a dedicated team to ensure your ecommerce orders always go out.
Consider Scout for Your Inventory Management Needs
At Scout, we provide inventory management solutions for all different types of warehouse businesses. Whether it's ecommerce, retail, or a combination, we can provide a custom solution that fits your needs and budget.
To learn more about how topShelf, our premiere product, can help you, schedule a free demo today! We'd love to work with you. Our team doesn't just sell you a great product. We provide 24/7 support to ensure you're well taken care of from start to finish!