Automation has been a growing area throughout almost every business sector. From software to fully automated robots taking care of assembly and different picking and packing tasks in a warehouse, there's something that can be automated in almost every business.
Ecommerce automation is one of the places that seem as though half of all the tasks could eventually be done via the use of automation. Today we're going to be breaking down some of the benefits and strategies for using automation within your business. We'll also cover basic definitions so that you have a healthy understanding of what we're talking about it.
What is eCommerce Automation?
The most basic and broad definition of eCommerce automation, it's the use of technology to help improve processes and keep warehouses running smoothly without the need for more staff. Many times staff is required to make something better or more efficient but in today's world, technology can help alleviate some of those jobs making eCommerce more profitable.
Typical Ecommerce automation consists of a number of actions that have been custom-tailored to fit the needs of a specific business. There are three steps within each automation that define an outcome. They are as follows:
A trigger or specific event that is predetermined to start an automation process.
The task is set to be automated upon the initial event or trigger that started it.
Resulting in an action that is taken without the need for human interaction or help.
Automation is that simple and can be simple processes or more in-depth and intricate processes depending on both the needs of your business and the complexity of the processes already within your system. There's a lot that goes into the order process from a customer places an order and when it is filled by your company. Automating some of those steps will help your company grow and be capable of handling more orders at a higher frequency.
Implementing eCommerce Automation
In order to start implementing Ecommerce and getting systems up and running, you'll need to start by identifying some of the different things that you can automate.
Identify what to Automate
Not everything can be automated. But, what can be can save you a lot of time. Some simple tasks that are regularly automated include inventory management and warehouse management. Both of these fairly broad tasks can be automated to take a lot of the time-consuming and "heavy lifting" work off of employees.
Most of these types of automations can be done through the use of automation tools or software applications that already offer quick and easy automation setups.
Find the Right Solution
After you know what you'll need to automate within your business you'll be able to start looking for the right solution. There are quite a few different ways that you can go about looking for different automation solutions for your business. First, we recommend asking around and looking for advice from different warehouse operators and managers. Individuals who may have worked with a few different products already are going to be able to offer great advice when it comes to what solutions are worth looking further into.
If you aren't sure who to ask for recommendations you can also do some of your own research online. A quick Google search including some of the different automation features that you're looking for will help lead you to different products. You can also search for "best # of products" lists. This is a great way to see a bunch of different similar software products compared. If you're looking for an inventory or warehouse management solution, topShelf from Scout might be a great option for you. We offer fully integrated and customizable solutions for warehouse and eCommerce companies.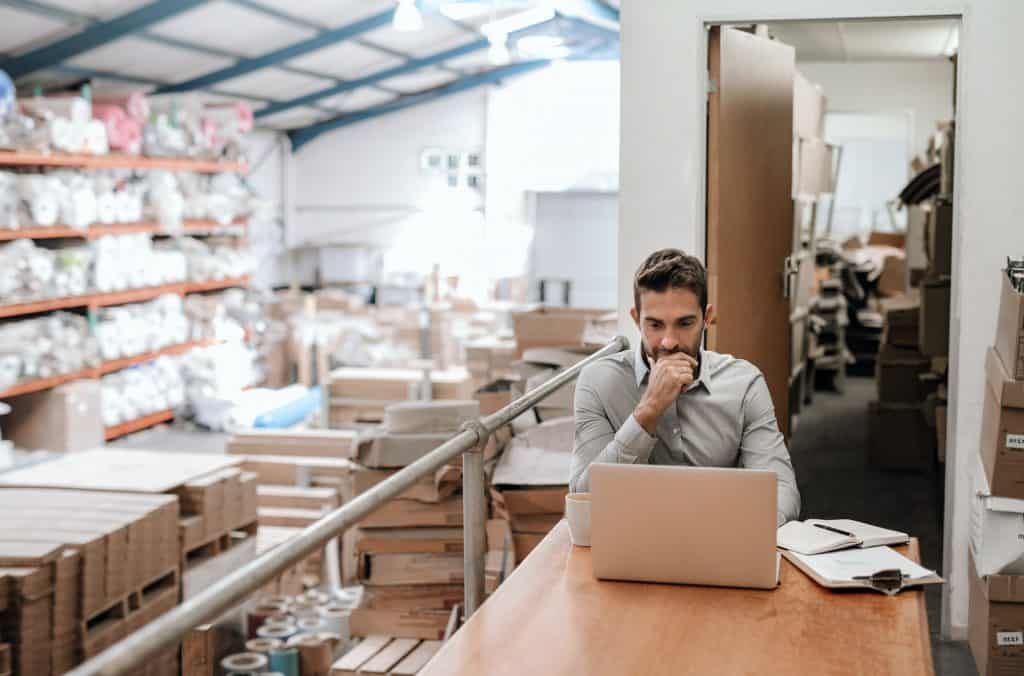 Look for "Pre-Built" Automations
A good way to save some money when getting started with a new solution is finding pre-built solutions that can provide the automation tools that you're business is looking for. Ecommerce automation tools and warehouse management tools are commonly used thus making them fairly easy to find.
If you're going to automate inventory management you can likely find a tool that will help you do that without the need for massive amounts of customization. There's no need to spend large amounts of your budget creating your own solution or making something completely custom when you could just reuse an automation tool that's already been created and developed.
Benefits of Ecommerce Automation
Automating your eCommerce business will offer all different types of benefits. But especially, as we've established it will help your business run smoothly without the need for more employees and time spent on individual processes. Automated workflows help to not only eliminate some of the work that you'll need to accomplish but also help make the flow of your business more smooth.
Process Data in Real-Time
Real-time processing is a huge help to any business and human error can cause a lot of problems. With automation that's integrated within your website, you'll be able to keep track of customers coming onto your site and you'll be able to see how much time they spend on your site. You'll also be able to track orders, inventory levels, and track your supply chain. All of this can be done without the use of a human. That's a huge time saver for your business and it will allow you to ensure that nothing goes wrong.

Monitor and Validate Data
While this data is coming in through your software automation, the best way to keep on top of it is to regularly monitor it. This isn't as extensive of a process as you might think. The hardest part of this is just ensuring that no data is slipping through the cracks or getting missed.
As your team validates the data you're receiving you'll be able to make choices for your business such as when is a good time to reorder stock, how to go about marketing, or if you should offer a sale to get more customers on your site.
Marketing Automation
Marketing automation is a very common automated workflow that helps to keep sales flowing for your business and provide a better customer experience throughout your business. In the end, your customers being happy is what your business should really be about.
You can set up marketing automation processes that send out automatic emails, contact customers who have abandoned their cart, or remarket to customers who visit your site without taking any action. Not only does marketing automation help your sales funnel but they also give customers a better taste of your business and brand.
Best Ecommerce Automation Strategies
Here are some of the best e-commerce automation to use throughout your business.
Customer Experience Automation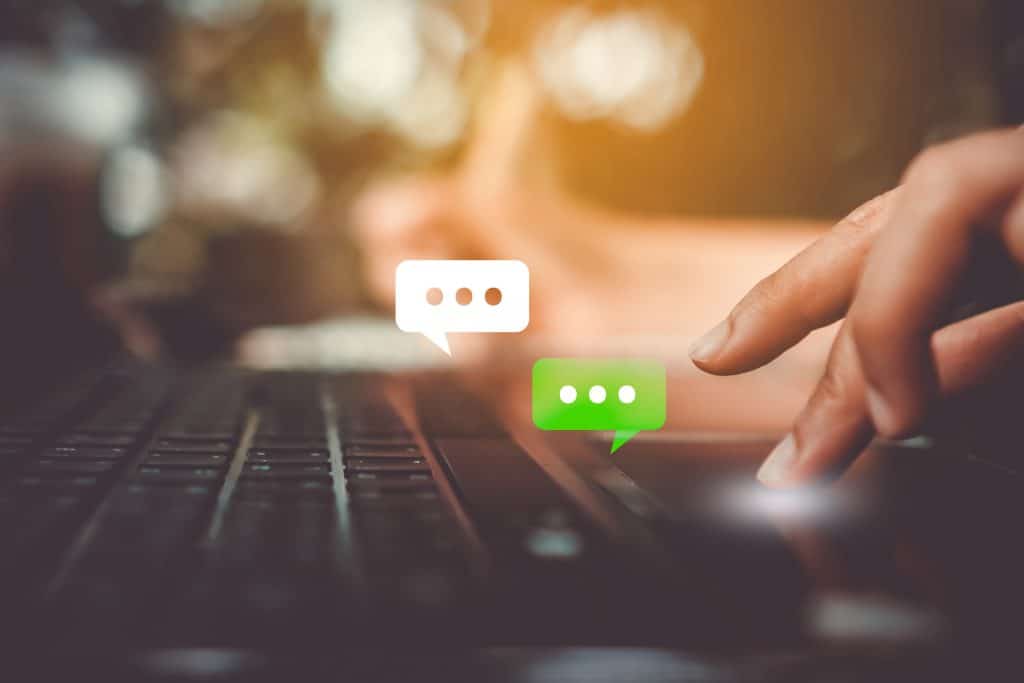 Providing a more positive customer experience through the use of automation is a great way to offer more to your customers without just the use of a sales team. For example, there are different automation tools that can offer help with questions about products or chat boxes that could ensure a customer's message gets to the right place.
Purchase Order Automation
When an order goes through automation can create an invoice for that order and direct a staff member with directions on how to fill the order, a printed shipping label, and any pertinent customer information.
Order Management Automation
After an order comes in. You'll likely know when it needs to go out and be shipped. But in some cases, you may need to ensure that the order is properly packed, and if it is canceled for some reason you'll need to be able to get the product back on the shelf. Order management automation will help you keep track of orders, get them out on time, and have fewer problems with the flow of your business ad orders.
Inventory Management Automation
Managing inventory is another essential part of an e-commerce company. Doing it well is essential to the success of your business. You'll want to have healthy inventory levels and not worry about being low on stock or overstocking and thus having too much money tied up in inventory.
If you're looking for a helpful inventory management solution that can automate all different types of processes throughout your warehouse be sure to check out Scout. We'd love to help develop the right solution for your business. You can also visit our blog for more e-commerce tips and tricks.