It is the wish of every online shopper to acquire whatever they want when they want it. That means that the majority of customers won't be happy when an order is delayed.
Sometimes, you might have checked the tracking status of something, only to see it marked as an exception with an impacted delivery date.
Although this is occasionally inevitable, an online shopper will always do everything to ensure all deliveries are met. But, unfortunately, sometimes it may become hard to deliver a certain product. And this might not be anyone's mistake.
What Is a Delivery Exception?
A delivery exception refers to when a package is stalled temporarily while on transit due to unforeseen logistics, affecting the time it will reach its destination. However, an exception does not always guarantee a late shipment. It just means that something halts the progress.
A package may experience a delivery exception for several reasons: address issues, missed hand-offs, or problems with the carrier.
Delivery exceptions are inevitable sometimes, regardless of the carrier you are working with. That said, did you know delivery exceptions affect 11% of all shipments. Ultimately, they become more common during the pandemic.
Why Are Delivery Exceptions Important for E-commerce Retailers?
A delivery exception can seriously impact an e-commerce retailer's bottom line and other vital business metrics.
Product Return and Increased Inbound Calls
In the worst scenarios, some customers can return the packages. That means losing money for your brand. In addition, a delivery exception will always increase "where is my order calls." These calls account for 50 percent of inbound calls to customer centers.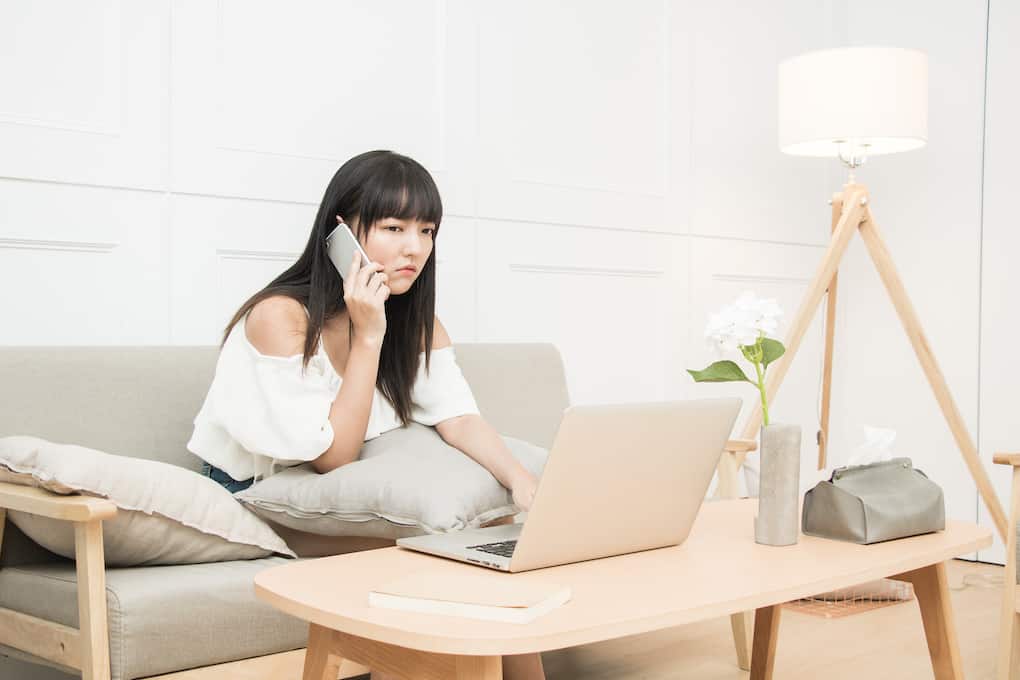 On average, one call can cost $5 to resolve. Therefore, offering clear tracking information and delivery updates are crucial critical measures.
Higher Churn Rate
A delivery exception can increase churn rates in eCommerce. Research has demonstrated that the primary cause of increased customer churn is the poor post-purchase experience, including delivery exceptions.
Poor Business Reputation
In addition, most customers rate brand loyalty depending on their delivery experiences.
An unsatisfied customer who has experienced late delivery or shipment is less likely to recommend your business to others. Therefore, delivery exceptions can take a heavy toll on your net promoter score.
Common Causes of Delivery Exceptions
Ultimately, there are various causes of delivery exceptions. But what are the most common reasons why your order may experience delays in transit?
Missing documentation
If a specific package doesn't have all the information required to reach its destination, it won't be shipped successfully. Missing documentation is more common in ocean freight because they need multiple documentation to properly manage custody and keep inventories moving.

Even simple errors, such as the lack of barcodes on labels, can lead to exceptions. That is why you need flawless inventory documentation and tracking through products like topShelf from Scout to avoid such cases.
Recipient Unavailability
If a package requires a signature, the recipient must be at the delivery address to receive it and sign the relevant documents. If the delivery premises are closed, or there is no one to sign, the agent delivering the package has to return it to the fulfillment center and deliver it later.
Therefore, it is imperative to use carrier delivery management tools to inform agents when you are available for deliveries.
Federal and National Holidays
Shipping carriers primarily don't operate on holidays; therefore, you may experience delays if your package is delivered on or close to holidays. If it is an international shipment, consider the holiday dates for both the country of origin and destination.
Label Issues
Issues with labels can result from unreadable or damaged labels. Accordingly, labels that do not display the required information may delay your shipment, with the carrier trying to confirm vital delivery details, such as the delivery address.
If you are the cause of the error; your package can be returned at your expense. However, if the label is damaged while in the carrier's custody, there is a refund for your costs.
Animal Interference
A carrier may defer a delivery if they are at risk of being attacked by animals such as stray dogs, your pets, a swarm of hornets, or any other animal blocking the agent.
Custom Delays
A custom delay will only apply to international shipments. Your package can experience a delay if customs flag it. These customs can include part delays, package reviews, or incorrect tariff codes. Execution of international shipments requires a lot of preparation involving the recipient and the fulfillment partner.
Weather
Extremities of some weather conditions can make delivery conditions unfavorable. For example, weather can make the delivery road unusable or cause interstate or highway delays. These weather issues include heavy rains, wildfires, earthquakes, hurricanes, and many others. Unfortunately, there are no reimbursements for such problems because they are considered supernatural acts.
Security and Regulatory Delays
A shipment can be delayed or rejected at the entry point such as airports if they breach regulations. Security and regulatory delays primarily affect the shipping of potentially hazardous packages, although other items can also be affected.
For example, if you fail to provide adequate information or don't fulfill the required labeling standards, you will experience security or regulatory delays.
What Happens When There Is a Delivery Exception?
Delivery exceptions are not a big concern always. Sometimes, they only cause minor delays, while others cause no delays at all. However, some scenarios where delivery exceptions are too hectic can result in a package being taken back to the sender.
The following can happen if your package has a delivery exception;
There May Be No Delay
The delivery can still be made on time if the issues weren't that severe or happened earlier in the shipping process and have since been resolved. For example, accidents may result in a change of transport vehicles, which won't interfere with the delivery timeline when done on time.
Late Deliveries
In some scenarios, your delivery can be pushed to later hours, next days, or multiple days after. For example, this can occur in case of a holiday or unpredictable weather. Although it is delayed, the delivery will still take place as soon as possible.
The most common issue in B2B sales is when there is no one to sign the relevant documents or when gates to a particular destination are closed. The driver can also take the packages back if, for specific reasons, the driver gets too late for deliveries.
Returning to the Sender
In extreme scenarios, an exception error will lead a package back to the sender. When there are some serious issues such as incorrect or unclear addresses, damage to a package while in transit can occur. For example, a damaged label or barcode can result in a package being sent back.
A carrier will always notify you when any of these situations occur. However, this will not always happen, especially when you depend on traditional order management tools. Working with modern tools such as Red Tag Fulfillment will ensure you receive all updates as soon as things happen.
How Are Delivery Exceptions Handled?
Immediately Contacting the Carrier Company
Ensure you use a tracking number on the carrier's website. This will help you track the exact location and the reason for the exception. You can also get in touch with the carrier if you wish to know when the issue is rectified. For example, suppose your issue was the address; you can provide the correct address over the phone to facilitate Shipment.
Contacting the Customer
Suppose a carrier realizes an issue with addresses or anything that can cause an exception, they can contact the customer for clarification and reassurance. Therefore, it is paramount to inform customers of what has happened. In addition, ensure you tell them you are taking the necessary steps to get everything on track.
Communication is critical since it will enable you to turn customer nightmares into an opportunity to please them. Therefore, it is prudent to apologize and thank them for remaining calm and patient.
Resend the Package or Refund the Money
Sometimes the only solution can be a refund. For instance, if the package is lost on transit or something indefinitely delays the delivery, the company has no other option but to refund the client. However, this is done after consulting the customer. Some will go for a reattempt, while others prefer a refund.
Tips to Avoid Delivery Exceptions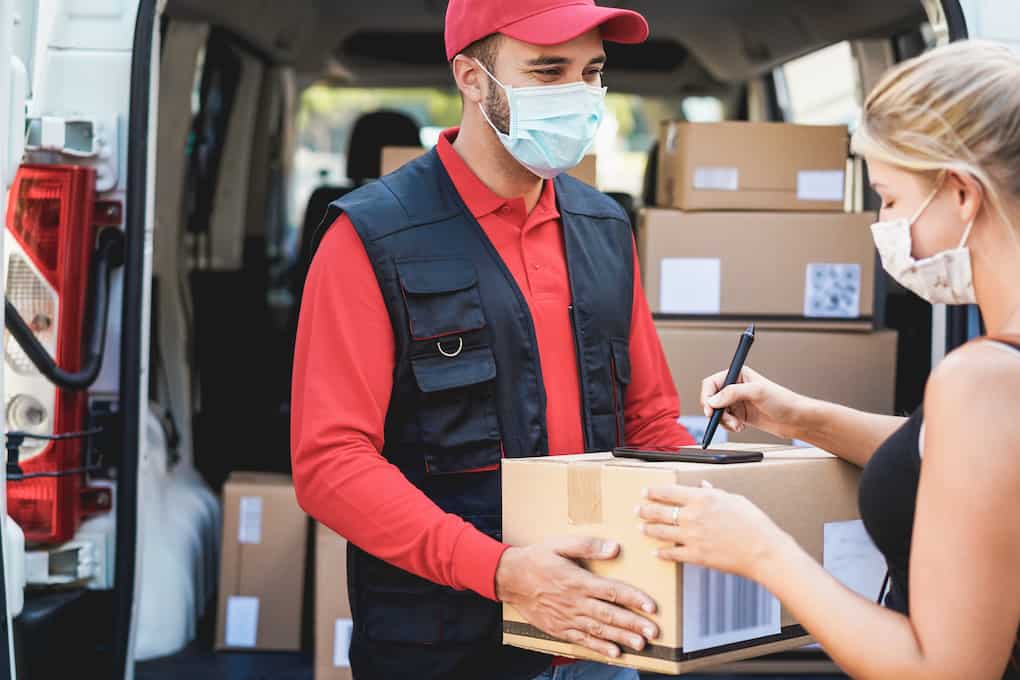 You can apply a few tips to minimize chances of experiencing delivery exceptions, especially if you use a courier. They include;
Ensure you follow the packaging guidelines your courier prefers. Such guidelines include taping boxes with wide cello tapes.
Suppose you are using a shipping method where weight and size are controlled; ensure you do not exceed the recommended weight. Ensure you measure and weigh accurately without estimating.
If the weather is unpredictable, ensure you use water-resistant labels or cover the labels with tapes and plastics to minimize damages to paper labels.
Counter-check the delivery address.
Ensure you give the recipient or client a tracking number.
If you are using international shipping, use a firm with a clear understanding of international regulations and security. Such firms ensure that a client isn't over or undercharged.
For international shipment, ensure your bases are covered with customs. In addition, fill an order management declaration to minimize the risk of the package being held at the entry points.
Do not over-rely on manually generated shipping labels since they are prone to errors. There is a likelihood of misspelling addresses which is a significant exception issue.
Using software can help detect errors that cause delivery delays. For instance, topShelf from Scout applies delivery management tools that aid printing labels with a pre-filled company and customer information to hasten delivery and reduce the risk of errors.