Work from home is a big thing these days, but what about warehouse managers and e-commerce businesses? Shouldn't they get a shot at working from home occasionally? With cloud-based software, you can monitor your warehouse from anywhere in the world.
Below we're covering a good definition of cloud computing as well as some reasons that you should consider using a cloud service for your business and warehouse. Here's why you should think about using a cloud service:
Easy access to data from anywhere with an internet
Reduced cost and improved efficiency throughout your warehouse
No maintenance needed for your computer programs
Scales with your warehouse
What is "The Cloud"?
Doesn't it seem as if everywhere you turn these days, business people and publications are talking about "the cloud?" What is cloud-based inventory management, and, more importantly, why do you need it? The cloud is simply a fancy name given to a service provided by shared networking servers. These huge computers offer small businesses a great deal of flexibility and resources that they may not otherwise be able to afford.
Cloud computing also offers easy expansion so that as your company grows, you can add more computing power and storage as needed. It's accessible wherever and whenever you have an internet connection too.
There are eight great reasons to move your inventory management system to the cloud:
Access Data Easily From Any Internet-Connected Device
Cloud-based inventory management is accessed through any device that can connect to the internet. This means that big, cumbersome scanners and scanning systems are no longer needed. You can sync up your smartphone or other small, portable devices like a notebook to the cloud and access your inventory data anytime and anywhere.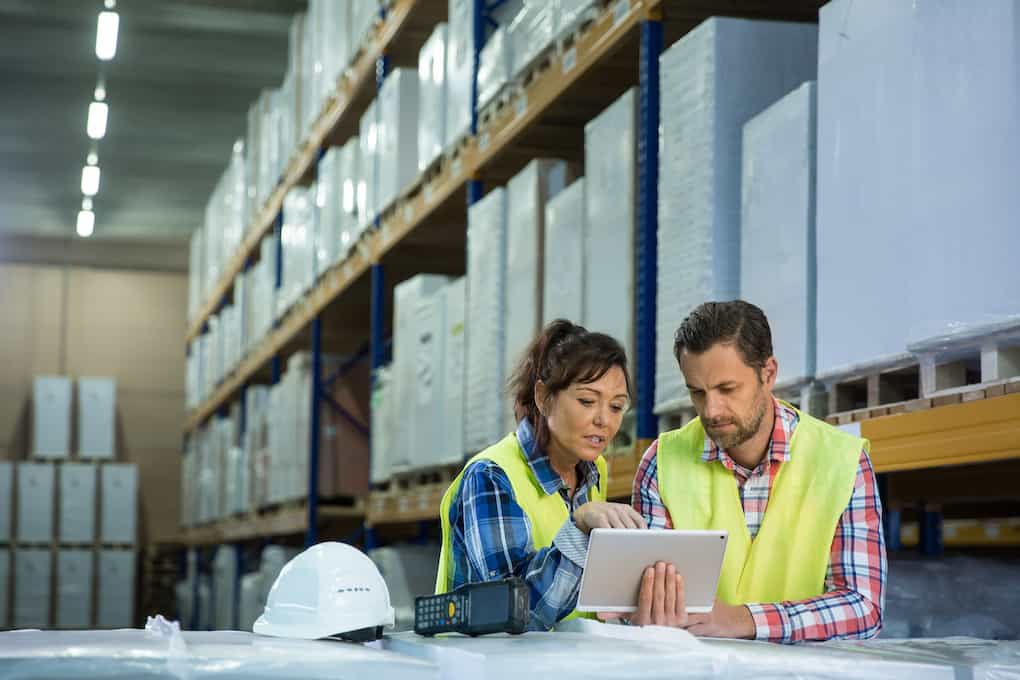 Reduce Costs and Improve Efficiency
Because cloud services are shared, with heightened security to protect sensitive data, there's less cost involved. You don't have to pay for maintenance, upgrades, or service on the system. Your cloud storage fees or software costs include all of these expenses. When added together, you're spending considerably less than if you had to buy all of the equipment and maintain it yourself.
Efficiency and profitability are a big part of inventory and warehouse management. As of 2017, 44% of businesses weren't tracking their inventory or were using a manual process such as cycle counting to do it. That means there's a good chance that profits were being lost without the company even knowing it. When inventory gets lost or miscounted, profitability goes down and cannot recover until the problem is fixed.
Maintaining consistent and controlled costs-of-goods sold is essential for a business's success. While the problem can sometimes be fixed with manual inventory counts, unfortunately, that will only lead to more hours spent counting inventory by employees that could be fulfilling orders.
A cloud-based inventory management system will track all inventory as it comes into your warehouse and as it goes out. You'll know exactly where everything is and how much you have so that you don't have to worry about missing an order or overselling a product.
Connect with Your Online Shop
Online shopping is no longer a wave of the future; it's the here and now. The Covid-19 pandemic has led to even more people online shopping in order to stay out of the stores and maintain social distancing.
These extra shoppers have placed even more stress on the e-commerce and shipping community, especially when it comes to keeping online shops up to date and providing prompt customer service.
With a cloud-based inventory management system, you'll be able to integrate your Salesforce, Shopify, and other software applications in order to work together with an inventory management system such as topShelf by Scout.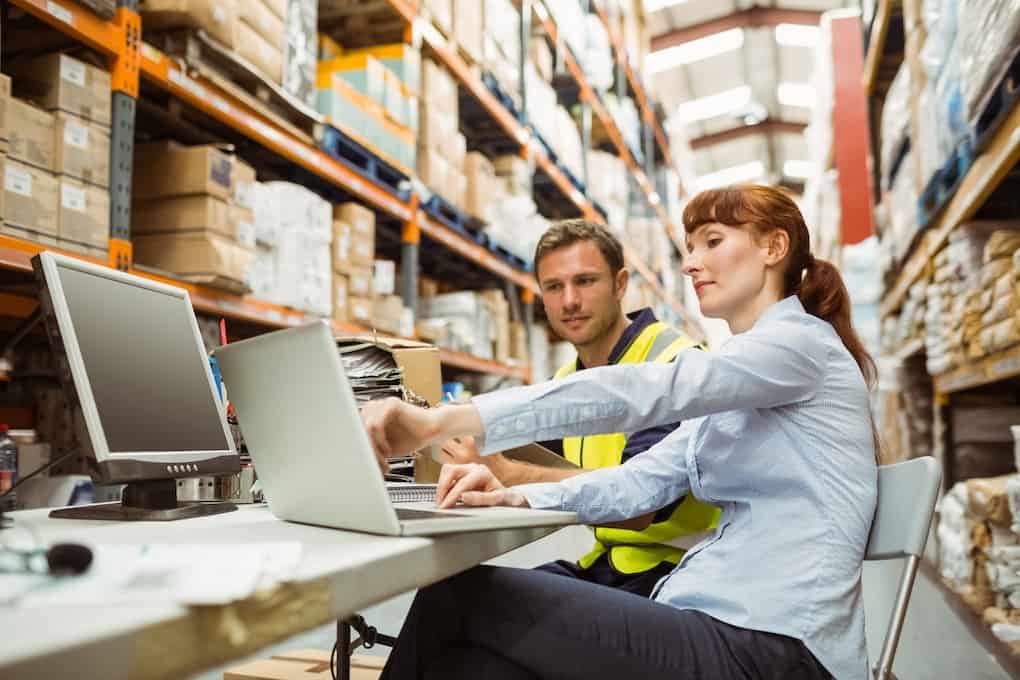 Automate Manual Tasks
Manual tasks such as cycle counting, updating online shops, and updating customers on their orders are all tasks that can be done by employees. These tasks are extremely time-consuming, and even small warehouses can spend several days every quarter cycle counting their inventory.

When you automate tasks, you'll be able to reduce the hours needed from employees that would be used to cycle count and update online shops. These extra hours can be used to market your products better, reach out to more customers, generate business, and grow your company.
Improve Customer Satisfaction
Customer satisfaction should be one of the top priorities of any business. Cloud-based inventory management solutions can help you reach your customers and keep them updated on shipments going in and out of your warehouse.
You'll be able to update customers when you've received their order and update them when the order ships. Consider Amazon or Target.com—both of these retailers have huge online inventories, yet you can easily find updates on when items are shipped and when they arrive at their destination.
The technology that's available to big businesses like Amazon, Apple, or Target can also be implemented and used in smaller businesses to increase customer satisfaction and to further legitimize your business.
Compete With Big Business
Tying into the above point is the advantage that cloud-based inventory management gives small businesses to compete against big businesses. In order to win contracts, get orders, and grow your business, you'll need to capitalize on every possible advantage.
Small businesses often have a more loyal customer base. This is a huge advantage over large companies and enterprises. The best way to capitalize on a loyal customer base is to over-deliver, especially in the form of communication.
Another advantage that small businesses have is the ability to personalize orders. While it can be difficult to personalize orders, the challenge most often lies in keeping track of the different orders. With a cloud-based inventory system, you'll be able to keep track of every order and, in turn, deliver the perfect product every time.
No Maintenance Needed
You're essentially renting space rather than owning the equipment. This means that the owner, rather than your business, is responsible for upgrades. Backups, improvements, expansion…it's all someone else's job. No maintenance is required to keep everything working properly. All You have to do is keep on top of the inventory that's moving in and out of your business.
Scalable—Grow Your System with Your Warehouse
Cloud storage is easily scalable so that as your inventory grows, your system can grow along with it. You don't have to worry about the IT end of things – your cloud inventory management system does it all for you. Less cost, fewer hassles, and better storage and service….that's what makes cloud inventory management systems so great for the average e-commerce business owner.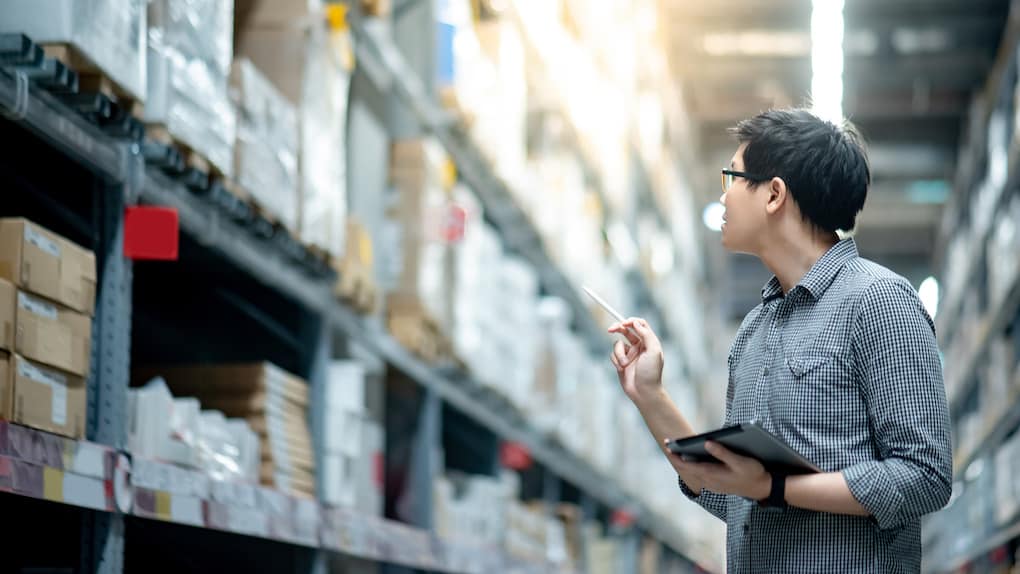 topShelf from Scout Software offers all the benefits with none of the drawbacks of other inventory management systems. If you're not on the cloud yet, it's time you joined it so that your business can be competitive and profitable along with other cloud-based e-commerce companies.
Learn more about topShelf from Scout Software, a cloud-based inventory management system that makes your business run more profitably and smoothly. Visit our online learning center for more information.