When your employees are scrambling to meet orders, and business just keeps coming in, the last thing you need is to refuse business because you don't have enough time to complete the projects or the capacity to handle the orders.
If you've ever been there or been nervous about getting there, then this article is for you. We'll help you understand the different types of warehouse management systems and know which one is right for your business.
Why You Need a WMS (Warehouse Management System)
Outside of the very obvious reasons mentioned above, there are many benefits and reasons you might choose a WMS for your business. Organization, employee management, inventory management, and automation are some.
If you're reading this blog, then you likely know what a WMS is, but check out this blog if you need a refresher.
Here are some specific reasons you should implement a WMS for your warehouse:
Inventory Control and Management
Customer Service and Tracking
Company Productivity
Return on Investment
Integrations with Other Software
If you have some or all of these factors under control, a WMS is a system that can help your warehouse grow and, over time, provide you with even more benefits. It's better to get started on a smart system that optimizes your processes now instead of when you're swamped with orders and backed up for weeks.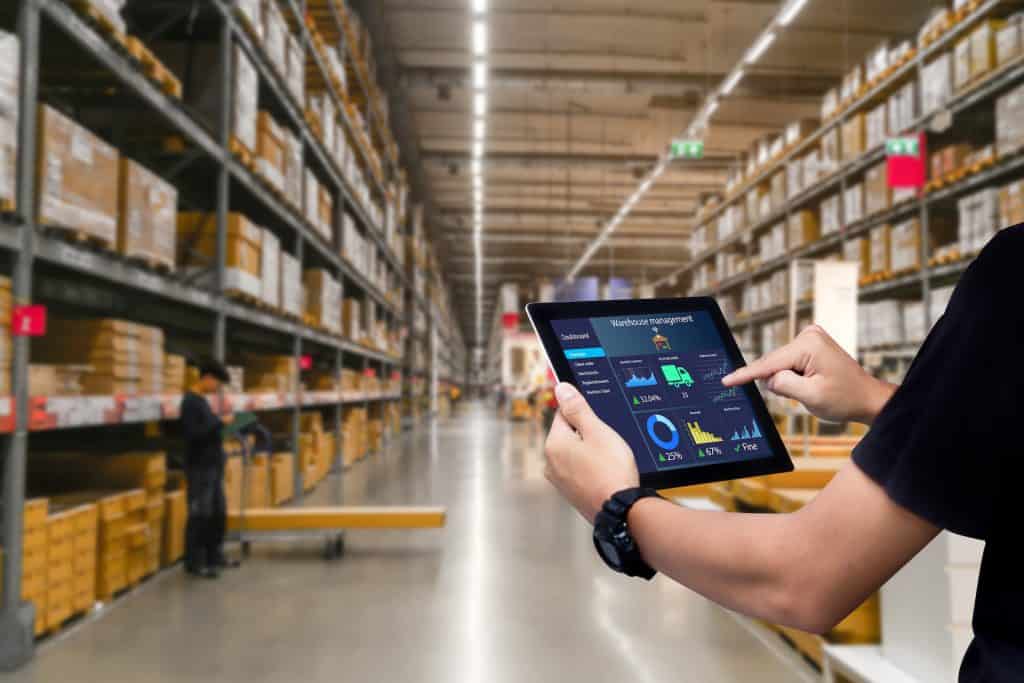 Types of Warehouse Management Systems Compared (Pros & Cons)
Each of these warehouse systems is specific to the size of the warehouse that will be implementing them and the industry they serve. Nonetheless, we'll break down how to choose the right one for your business below.
Point of Sale (POS) System
POS systems are great for businesses that rely on completing transactions with customers. If you have a retail store or small e-commerce business, this is the system to use. These types of warehouses can benefit greatly from inventory management software but typically don't need anything more than POS capabilities.
Think of these systems as some of the first that are implemented in small businesses. They help track order flow and provide your team with a good understanding of the sales they've made, when to reorder, and how to plan for consumer trends.
✅ Pros of a point of sale system:
Easy to use and manage
Can be used with any type of inventory
Fast processing time
❌ Cons of a point of sale system:
Limited features compared to other types of WMS software
Cannot handle large or complex warehouses
More manual entry needed
Standalone WMS
A standalone system is one of the most simple and efficient of the systems on our list. Your employees can use a standalone system to monitor warehouse operations and keep track of supply chain information, including flow, stock levels, picking, and packing.
How a standalone system runs will depend primarily on the vendor that you purchase it from. However, a few key functions are common to most standalone systems. These features allow for warehouse employees to do the following:
– View orders and inventory

– Capture shipping and receiving information
– Print packing slips and labels
✅ Pros of a standalone system:
Easy to use
Affordable
Automations help make things more efficient
Great for small businesses that require less function
❌ Cons of a standalone system:
Missing some integrations and functions of other systems
Less customizable
Supply Chain Modules
A supply chain module is very similar to a standalone system, but what sets it apart is that it's designed specifically for companies who rely on their inventory management systems (i.e., WMS) to do more than just keep track of the flow of goods and order fulfillment.
A supply chain module is for companies who are looking to integrate their warehouse management system with other types of software and a manufacturing process. This allows warehouses to reduce the amount of manual data entry needed and make it easier to create forecasts, manage accounts payable, generate reports, etc.
✅ Pros of a supply chain module:
Supports integrations and automation
Great for companies that require more than just order fulfillment from their warehouse management system
❌ Cons of a supply chain module:
Can be more complex than other types of warehouse management systems requiring more education and time for setup
More expansive and thus more expensive
Enterprise Resource Planning (ERP) Integration Systems
An enterprise resource planning integration system is a warehouse management system that offers more than just the basics. This type of warehouse management software can integrate into other types of business systems such as billing, inventory control, and KPI reporting making it easier to keep track of your data while still using other types of software for day-to-day operations.
As an enterprise system, it's essential that your company's IT department be able to handle the setup and management of this software. Furthermore, it's important that your warehouse staff is adequately trained in order to use the system to its full potential.
These systems are packed with features that are designed to fit the needs of large-scale warehouses.
✅ Pros of an ERP integration system:
Very comprehensive and customizable
Great for companies who require a high level of detail in their inventory management
❌ Cons of an ERP integration system:
Can be expensive and require a lot of maintenance
Not as user friendly for set up or day-to-day
Cloud-Based WMS
A cloud-based WMS is a system that allows you to manage your warehouse operations from anywhere with an internet connection. Real-time monitoring of your warehouse, employees, stock levels, and more makes for the perfect way to monitor more than one warehouse no matter where they're located.
A cloud-based WMS typically falls into one of two categories: (1) on-premise or (2) hosted. These systems can have many options and are usually sold in different tiers that are provided by the vendor you choose to work with.
An on-premise Warehouse Management System is one in which your business will purchase a license to use the software on its own servers. This system allows for increased customization but requires more responsibility, security, and management to ensure that it's always up-to-date.
A hosted WMS is one in which your business will pay a monthly fee for the software to be managed by another party instead of you. This option can make things much easier when it comes time to install updates because there aren't any servers or security concerns associated with it.
✅ Pros of a cloud-based WMS:
Accessible from anywhere with an internet connection
Centralized operations across warehouses or types of business
On-demand updates and features as they become available to the vendor, no need for expensive retrofitting every time something changes in your warehouse management process
Premium service and customizability for your warehouse
❌ Cons of a cloud-based WMS:
Very expensive, but pricing offered based on warehouse size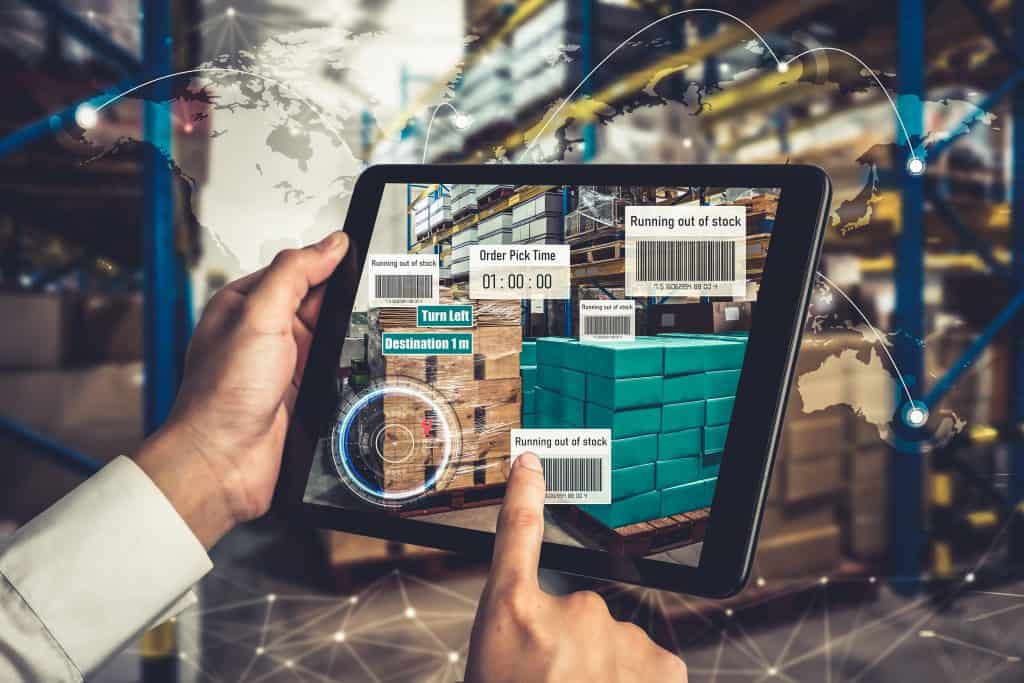 Warehouse Management vs. Inventory Management
Warehouse and inventory management systems are often referred to as the same things. Not because they are exactly the same but mostly because the systems themselves often offer warehouse and inventory management tools. But, here's how to know the difference:
A warehouse management system is a type of software that helps you manage your day-to-day operations in the warehouse. This includes tasks such as receiving and shipping inventory, tracking stock levels, managing employee hours, and more. These systems are comprehensive and fulfill many of the needs you likely have.
On the other hand, an inventory management system is a tool that can help you keep track of what's going on with your inventory. These types of systems usually offer features such as barcode scanning, location tracking, and many others that help you keep track of where your items are in the warehouse regardless of whether they're currently being used for orders or just sitting on a shelf. Inventory management systems will help save you time with automation and technology.
Among some of the WMS types mentioned above, we highlighted tracking orders or managing inventory. Those systems offer support both for warehouse and inventory management.
How to Choose the Right System for Your Warehouse
Even if there are only five different WMS types to choose from, there are an almost infinite amount of software offerings from different vendors. You'll have to choose one of these products based both on your needs as a warehouse currently and in the future.
Here's a quick way to get your starting point:
Decide on the requirements for the system. As mentioned, your requirements will likely vary based on the size of your warehouse and where you're at in the life of your business. But try to decide on some non-negotiables that you see the warehouse using and taking advantage of on a daily basis.
Compare different options. After you've got your list of features and requirements, you'll be able to start sorting through the different options that are out on the market and determining which systems will or won't fit your needs. Check out the pricing if you can during this stage.
Request information from your top choices. When you've got 3-5 software solutions that you could see working for your company, reach out and learn more about their products. Most companies will offer demos or trials that can help you better gauge how user-friendly the system is and how well your employees will work with it. Be sure to also look for real customer reviews while you're in this stage of the business.
Scout is one of the top warehouse and inventory management systems on the market today. With a long list of integrations that can be provided for your business and tools that are customizable based on your needs, our products are perfect for warehouses and e-commerce companies of nearly any size.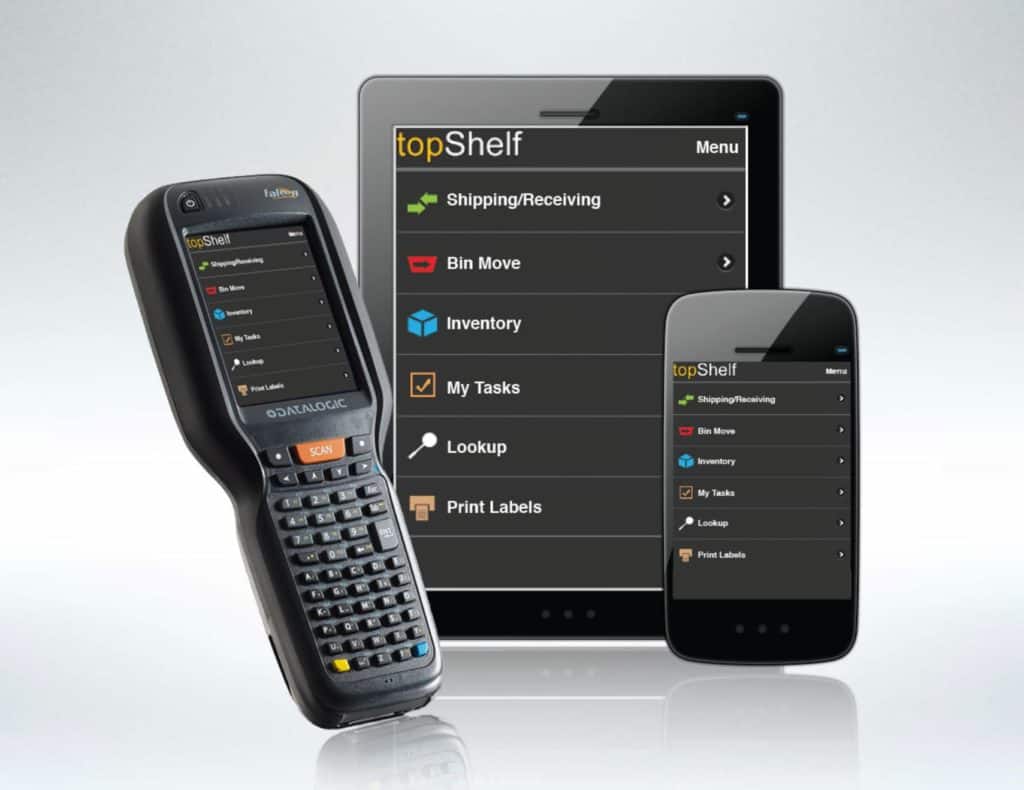 Reach out to our team today and we'll provide you with a free demo. Additionally, we take care of all the setup and connect all of the integrations for your new software when you choose to work with us. 24/7 support is hard to come by, but we're here for you every time!