We recently wrote a post about the 7 best barcode inventory scanner for 2021. Without a barcode printer, you won't be able to scan any barcodes. So we're taking the time to lay out our favorite barcode printers for 2021. These are the best options and the best products that you can use to keep your business moving forward this year.
If you're not already aware, you will need a software program of some kind to generate barcodes for your business, whether that software is all-inclusive to your warehouse's many different needs or dedicated to only printing and managing barcodes.
Why Barcode Printers and Scanners?
Why do you even need a barcode printer or scanner? What good will it do you and your warehouse? If you already know the answer, then feel free to skip on past this section.
The biggest advantage of getting barcode printers and scanners up and running throughout your warehouse, e-commerce, or storefront business is organization. An organized business is a business that's on its way to success. It might seem difficult to get this system into place, and it can be costly to start up. But, in the end, your business will begin to run like a well-oiled machine.
Benefits of a barcode inventory system:
Eliminate the possibility of human error – no more manually entering data that can be scanned into a system.
Decrease the amount of time it takes to train new employees – a simpler process.
Barcodes are extremely inexpensive after the systems are up and running.
Barcodes are a versatile data collection tool that works with many different data points.
Your control over inventory will improve because barcodes allow you to be more precise.
You'll make better decisions because you can receive faster data collection and more precise information about your inventory levels.
As you can see, the advantages of a good barcode inventory system are almost endless. There's a lot to be gained from these systems, so let's look into some of the best hardware out on the market.
What is a Barcode Printer?
A barcode printer should take digital data and produce it as a barcode that can be stuck onto a package or item. That barcode can later be scanned so that you can track where the item is in your system. Perhaps it's an inventory item. You'll be able to track where it's stored so that you know where to pick that item when it sells in the future. You can also use a barcode printer to create or print shipping labels for the inventory that you've sold or that you need to move from one place to another.
The Best Barcode Printers for 2021
Here are the barcode printers that we recommend for 2021 and some pros and cons of each system. These products aren't in any particular order so take note of the features that you'll need. Some of these scanners will be cheaper, and others might be slightly more expensive. Most printers range in price from $100 – $2,000 depending on features and the quality. On average, you can expect to pay around $300-$500.
Brother TD-4000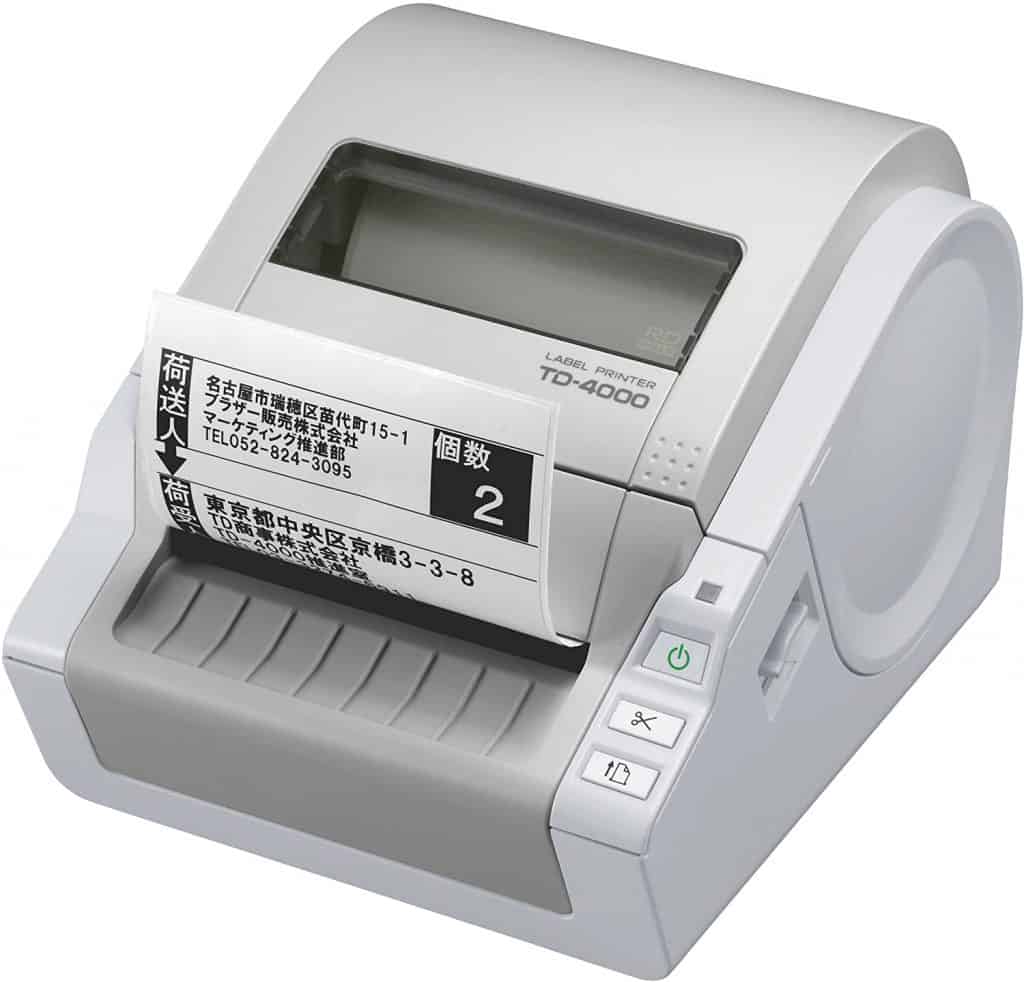 The perfect starter pack for anyone that's looking to get their barcode system going. The Brother TD-4000 comes with the 4″ label printer, label design and print software, and label paper that you can use as you get started. This is perfect for anyone that needs everything to get started.
Features:
300dpi print resolution
PT-Editor 5 professional barcode and label design/print software app
Download templates to print from a barcode scanner, keyboard, or another device
USB 2.0 and RS-232C serial interface connectivity
1-year select warranty
Price:
Coming in at an average cost, you can pick this one up for $399 on Amazon.
Brother TD-4420dn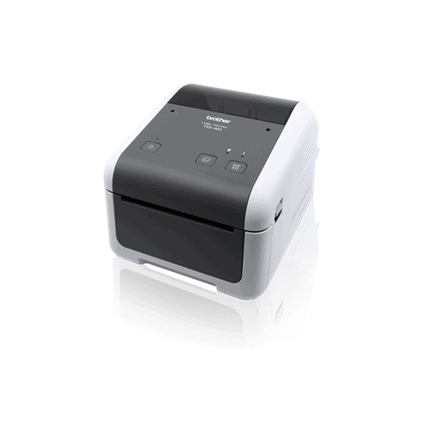 Need something that's fully cloud or network-based? This label printer works for full-page mobile printing, and like the above model, includes the needed software and label paper. If you like to work on the go, this printer offers an additional ethernet cable for printing on the go.
Features:

300dpi print resolution
Clamshell cover and no spindle
Drop-in roll design
10/100 Base TX Ethernet, USB 2.0, and RS-232C serial interface connectivity
Price:
This model is slightly more expensive than the last because of the added advantages of the cloud. You'll find it on Brother's website for $450.
Zebra ZT410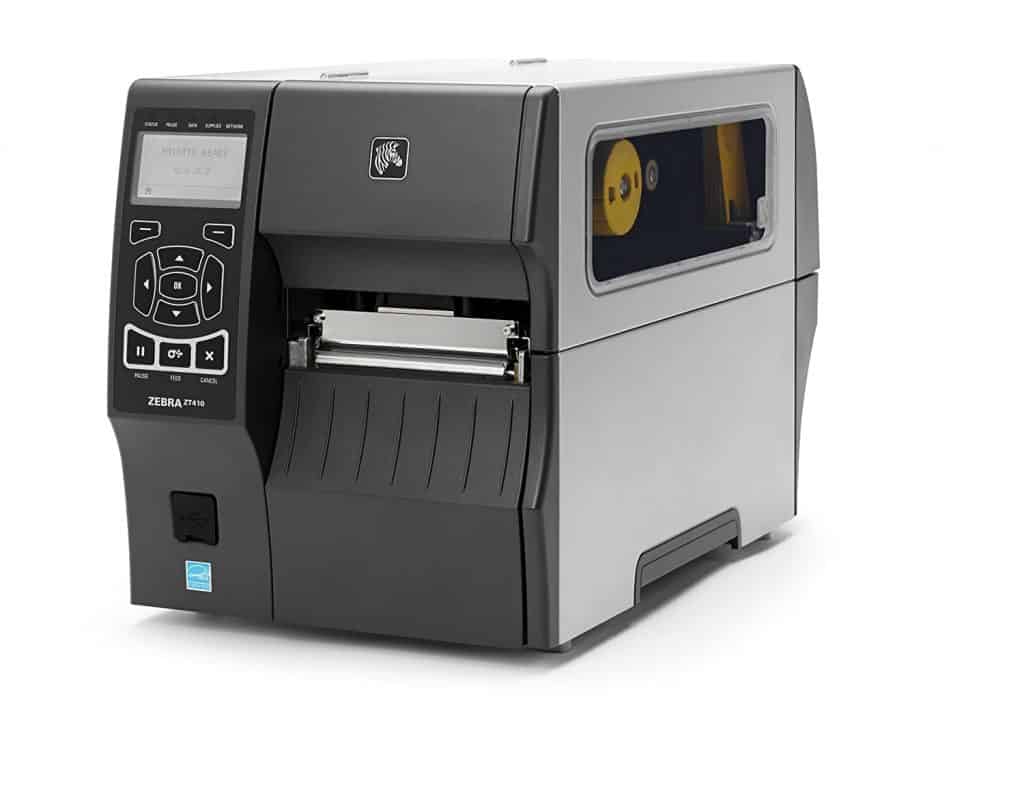 Stepping up to a bigger and better printer is this Zebra label printer. It's a bit more expensive, but that's because it's sure to meet all your label printing needs for years to come. Advantages of having a large printer like this one include durability, faster print time, and more connectivity for printing on the go.
Features:
10/100 Ethernet, Bluetooth 2.1, and USB Host
203dpi print resolution
4″ print at 14″ per second
Price:
When it comes to printers, you get what you pay for. To have the features that this Zebra printer offers, you'll need to spend $1,079.99 to get it on Amazon.
cab EOS Series
The cab EOS series offers high-end printing in a compact design. With high print resolution, fast speeds, and an intuitive design that's easy to understand, there aren't many reasons not to consider using these printers. Additionally, the EOS series offered by cab also has mobile printers available. If you need to print on the go from a mobile device, then this is definitely the printer series to look into.
Features:
10/100 Ethernet, RS232C, 2 USB Host, USB 2.0, and SD memory card
Print resolution up to 300dpi
4″ print at 5.9″ per second
Simple, compact design
Price:
Prices vary between different models. You can reach out to cab for more details.
Inventory Management Software
We hope that you've found this list of label printers useful and that you'll be able to find the right barcode printer for your needs. To ensure that you can keep track of the different barcodes that your printer puts out, you should consider looking into an inventory management software such as topShelf from Scout. TopShelf is an integrated inventory management software that can meet all of your warehouse management and inventory management needs. Whether your business is just starting out or you're doing millions of dollars in revenue, we can create a solution that works for you.
Among its many built-in functions, topShelf can also be integrated into your different sales, booking, and shipping software solutions. Take a look at all the different integrations that we offer! Get your free demo of topShelf today, and you'll understand why companies all over the world are using inventory management software like ours.