The B2B eCommerce realm is expanding faster than ever. As more companies continue to innovate, buyers will expect more and more. There are a variety of strategies to convert your product strategy to the online digital world. Before you can succeed in doing so, it is essential to understand the ins and outs of the B2B eCommerce space.
What is B2B Ecommerce?
B2B eCommerce is short for business-to-business electronic commerce, encompasses all online transactions and orders between companies. All orders take place digitally, which means better efficiency for distributors, manufacturers, and other sellers.
B2B Ecommerce Types
B2B eCommerce takes place in various forms. Here is a breakdown of the four major types of B2B eCommerce.
B2B2C
Business-to-business-to-consumer eCommerce eliminates the middleman between B2B and B2C organizations. The process directly connects businesses with the consumer, which streamlines a lot of the process. This model concentrates on the interaction between a manufacturer or wholesaler and the traditional B2C and B2B models.
Under these standard systems, the manufacturer or wholesaler ships goods to the B2B company. Then, those goods are sold to the final customer. However, in the B2B2C model, the manufacturer or wholesaler connects to the final customer in two ways: selling directly to the customer or partnering with a B2B entity.
All these transactions occur digitally and online through virtual marketplaces, apps, and websites. In the typical B2B2C eCommerce system, the consumer understands that the product comes from a different business than the one purchased from. For example, a consumer may purchase a health supplement from a blogger affiliate, and then the product will be marketed and shipped by the manufacturer.
Distributors
A distributor is a person who collaborates with the manufacturer to better position a good that is currently in production. The goal of this partnership is not only to boost brand awareness but also to increase sales for the product being produced. Under the eCommerce model, however, much of the sales process occurs online, usually through a website or eCommerce platform.
Most manufacturers will partner with a distributor to create and execute a digital strategy with the goal of expanding market share. Like similar B2B models, distributors are motivated to streamline the lead time from the initial sale to the final delivery. At the end of the day, the distributor strives to elevate the customer experience through shorter wait times and premiere customer service.
Wholesale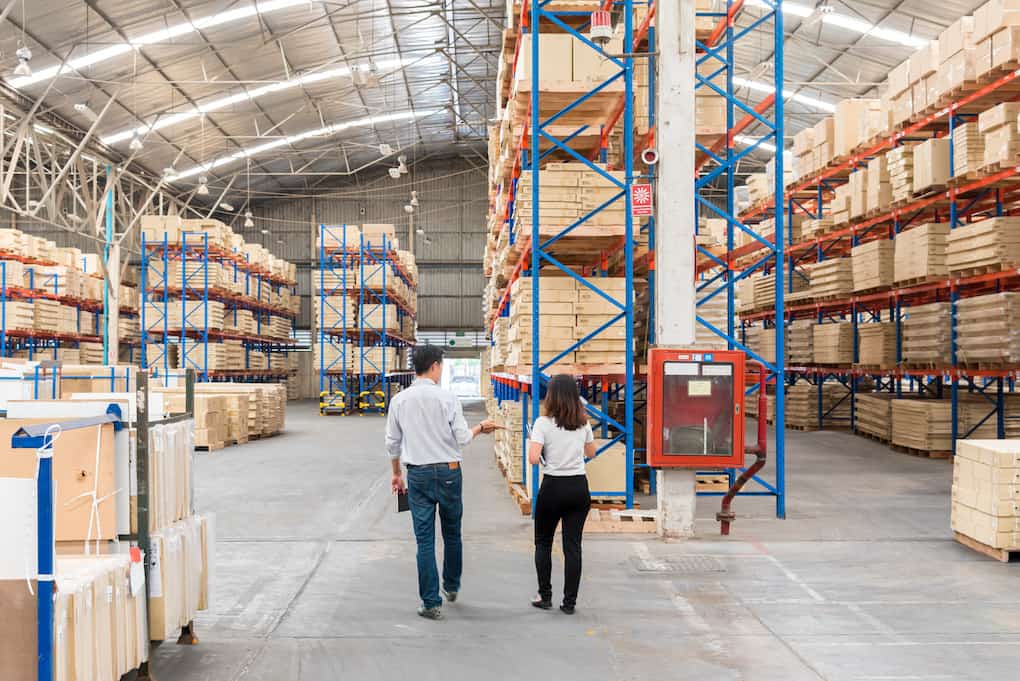 Many businesses purchase goods in bulk at a lower price for a better return on investment. Then, they will immediately resell these items to final consumers at the retail value, which produces a consistent profit. The goods are bought directly from distributors or manufacturers. This form of B2B, also known as wholesale, is a popular strategy that involves goods being sold to other businesses.
Wholesale B2B systems are popular in industries like medical, construction, food service, and retail. In the past, most wholesale B2B purchases occurred over email or phone. Now, wholesale eCommerce converts everything to a digital platform. The platform enables the wholesaler to showcase products on a website and optimize the customer buying experience.
Manufacturers
Manufacturers are the main driver behind the production. They produce the final goods on a much larger scale by leveraging raw materials, parts, machines, and manual labor. Under a B2B system, the goods are sold to other wholesalers or manufacturers.
The model is prominent in the automobile industry. A manufacturer will develop the individual car parts and then sell the components to an automotive company. These automotive companies will then create the entire car and sell it to the final consumer.
Because wholesalers are migrating their business operations online, the manufacturers are following suit. B2B buyers are constantly searching for a comparable B2C experience, and many of these businesses will innovate to accommodate this desire.
B2B Ecommerce Myths Debunked
As we continue to learn more about B2B eCommerce, addressing the most common misconceptions is important. Things like elaborate technology, automation, and financial decisions are more common places where people get confused.

The Belief that eCommerce Needs to Have Better Transparency
Because of stiff competition and lower margins, many brands would rather not share pricing information. Concealing supply chain strategies and pricing is common, which is why many eCommerce entities will only reveal prices after a customer privately logs in.
This current situation means that only trustworthy clients will see pricing. The common understanding allows business partners to see what was in the contract negotiation with the individual clients. Businesses can also utilize a website to increase visibility for products. However, they can also require clients outside the private network to call or email for pricing.
The Belief that B2B eCommerce Does Not Equate to Selling B2B
Many skeptics claim that they are not selling B2B because they do not understand the concept. Many of them are already participating in B2B without realizing it. B2B happens in a variety of ways, such as:
Distributor relationships with chain or larger retailers
Wholesale
Supplier selling goods to a reseller
Selling goods to organizations, such as businesses, schools, and nonprofits
Just because you are not a supplier does not mean you cannot sell B2B. A variety of key online players are both B2C and B2B. It is also a common misconception that you need a separate eCommerce site to sell B2B. Another strategy would be to boost engagement on a single URL through SEO optimization. Then, you can leverage customer groups to enable personalized customer browsing journeys.
The Belief that Online Ordering Takes Away from the Personal Relationship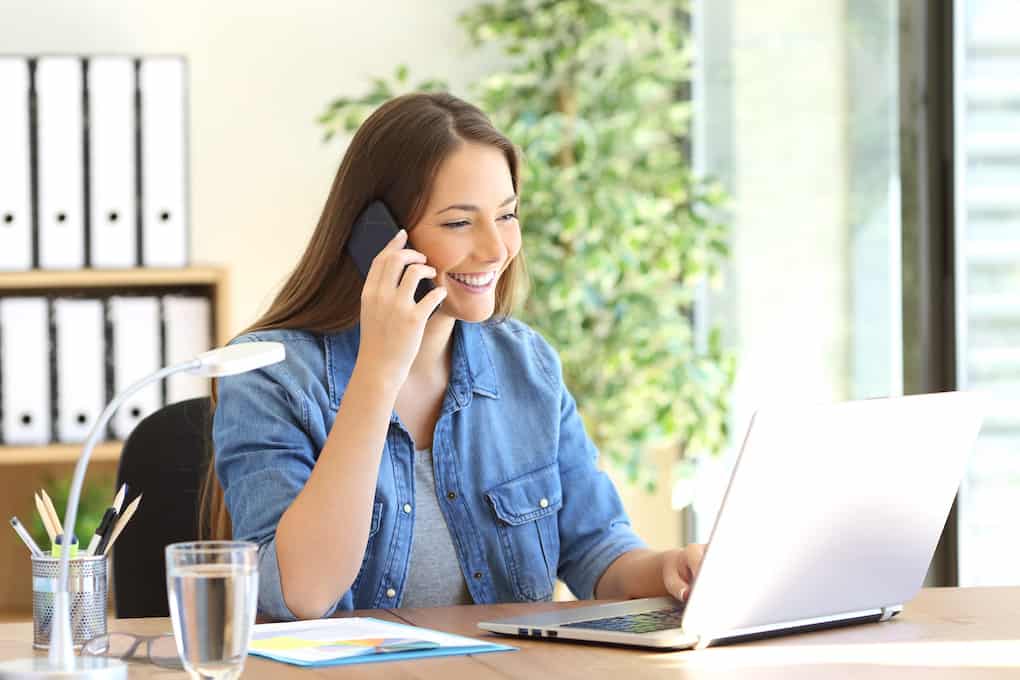 Many businesses strive to retain customers through personal, long-term relationships. You will find that many businesses are family-owned or customer-centered. These companies add a personal touch through phone calls, visits, trips, and dinners. Many B2B eCommerce doubters think an online store can seem less friendly in comparison. However, it does not need to be that way.
Now, we see that a lot of Millennials make up the online B2B purchasing market. Most of these younger people are searching for a simple digital buying experience. Companies are implementing solutions like 24/7 chat through a bot, which shows up as a text on the phone. Many customers love this aspect, and it is a solution that is easy to set up for online companies.
B2B Ecommerce Advantages
There are many positives to utilizing a B2B eCommerce system, which all play a role in long-term growth. Here are a few points to consider when going the B2B eCommerce platform route.
Easier to Manage Customers and Suppliers
B2B eCommerce's digital transparency enables better management of both customers and suppliers. Because of effective business management software, all customer and supplier data is in one place. The analytics will give you key insights into how the external stakeholders think and shop. With the help of this information, B2B eCommerce managers can personalize the shopping experience for customers.
Expand Reach to New Customers
B2B eCommerce sites with strategic product catalogs are an excellent way to position the brand. When companies go online, they can deploy various digital marketing strategies to boost their reach. The future of online buying is growing more than ever, and people will want the path of least resistance to make the purchase. When customers have a positive experience, they will certainly come back.
Increase Sales with Existing Customers
B2B eCommerce software solutions also enable businesses to leverage automated up-sell and cross-sell programs. Combining these tactics with a personalized shopping experience will win over customers in the long run. You can utilize B2B eCommerce to help them find what they want without spending time asking.
More Transparency with Data Analytics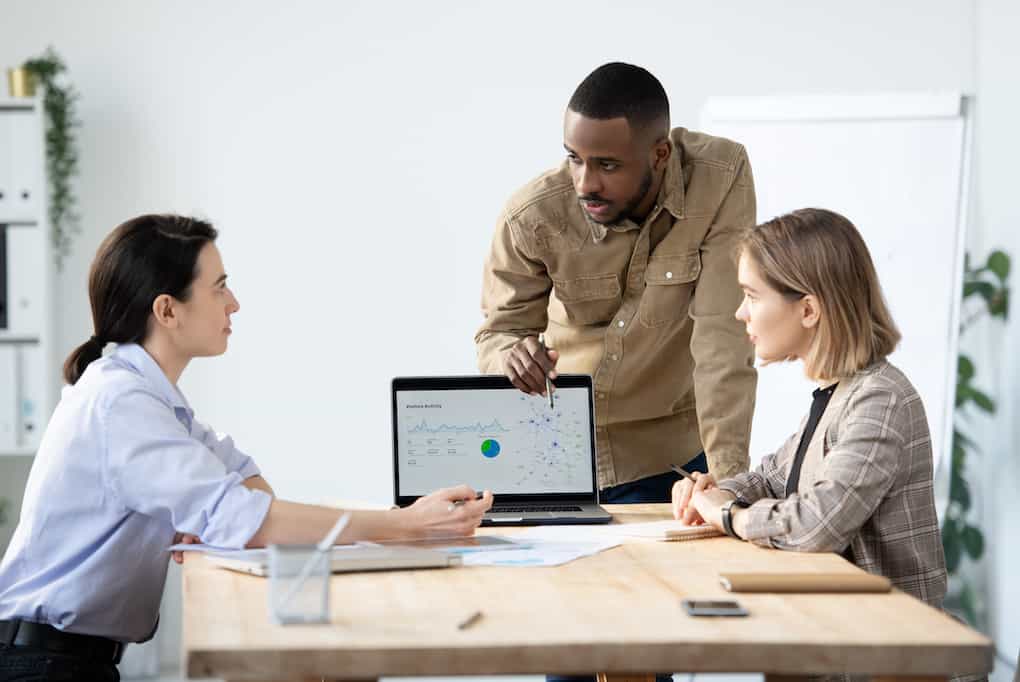 B2B eCommerce prepares the optimal setting for data analytics and targeted campaigns. The data also serves as a valuable tool for better decision-making. Most software platforms will provide a detailed analysis of your sales and marketing channels so you can prepare insightful reports to analyze how well the business is progressing.
Analytics are also critical in process improvement and organization. Consider using a management tool like topShelf from Scout to keep up with your sales and shipping dates. The numbers can tell you what is (and is not) working for your company. You can hone in on what the consumer is searching for and take the necessary steps to elevate engagement.
No matter what your motivations are to dive into the eCommerce world, there are a couple of things that are certain if you build B2B eCommerce into your strategy:
Customers have a solution to place bulk orders
Customers have a seamless option for placing orders with specific materials and sizes
You can better organize customers with pre-negotiated rates
Many types of B2B eCommerce can fit your business' needs. Here are some strategies you can implement when transitioning to your B2B eCommerce marketing strategy:
Educate your customers on features, promotions, and product launches
Utilize technology to address current customer problems
Help guide customers from offline to online buying channels
Streamline businesses processes and teams to help your company scale better
Initiate marketing programs that create customer loyalty and retention