When an agricultural giant contacted Scout, we knew topShelf could help. With topShelf, they were able to streamline their entire delivery system, which boosted efficiencies throughout the company.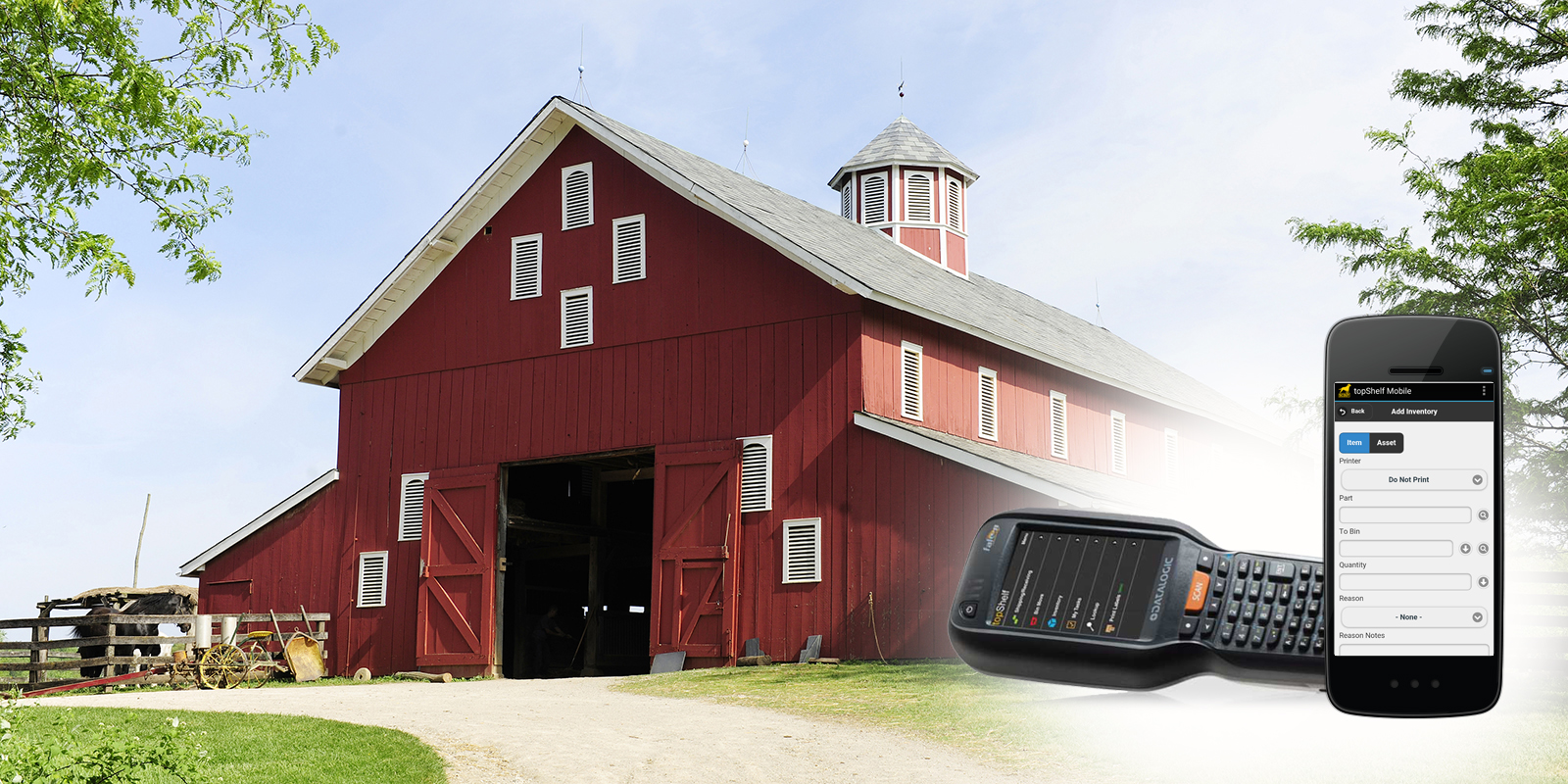 When a Kansas-based agricultural giant contacted Scout
Software for help, we knew they could really benefit from topShelf. This
company distributed farm and agricultural supplies nationwide from its
Midwestern hub but had many issues
managing its inventory accurately and effectively. With topShelf, they were
able to streamline their entire delivery system. The resulting improvements
boosted efficiencies throughout the company.
The Company
The company is a Kansas-based barn and agricultural supply
company with a focus on farmers. Known for their commitment to the ag industry,
especially the dairy industry, the company stocks products that farmers know
and trust. The company manages and distributes its inventory from two
warehouses, one in Kansas and one in California. They often ship directly from
the factory to dealers quickly, which helps dealers,
in turn, get products to customers faster.
The Problem
The company did not have an effective inventory management
system in place, and couldn't track inventory accurately. Shrinkage and losses
were common but difficult to track to
their sources. There was little organization within the warehouses, and the
company did not have accurate planning kits. Visibility was lacking throughout
the entire supply chain. The recent addition of a CRM system just compounded
rather than solved their warehouse management issues. Now they needed both an
inventory tracking system and one that would integrate seamlessly with both
their ordering system and CRM system.
How topShelf Solved
the Problem
First, topShelf easily integrated with both their ordering
system and their CRM system, making real-time data synchronization available
for the first time in the company's history. Now they could check order status,
update customers, and check stock status easily and quickly whether they needed
to check the California warehouse or the Kanas warehouse.
Several features of topShelf solved many of their problems.
Real-time inventory tracking and synchronization helped them know precisely
which products were in each warehouse, and where shipments were bound. Advanced
reporting also provided insights and visibility that was lacking prior to the
implementation of topShelf.
Barcode printing and scanning helped reduce shrinkage
because every product could be quickly and easily scanned into the system. From
the receiving area to shipping, accurate inventory management was now just a
swipe of a barcode away.
The mobile features of topShelf were also appreciated by the
company. Because of their dual-warehouse structure and multiple factories
producing products, the company's employees were often on the go, handling
dealer inquiries and sales while on the road. The mobile features of topShelf
enable them to check stock status and order products no matter where they were.
The staff at the warehouses could also
use the mobile interface to transform their smartphones into barcode scanners.
The Results
The company was pleased with the implementation of topShelf.
Not only did they now have visibility throughout their supply chain, but losses
due to shrinkage were minimized. Customers could get information on their
orders faster, and employees could handle the inventory more efficiently, too.
Status alerts on transactions, improved customer data in the CRM, real-time
synchronization, and plenty of data are helping this company continue to grow.
Learn more about topShelf from Scout Software, a cloud-based
inventory management system that makes your business run more profitably and
smoothly. Visit our online learning center for more information.