If you're in warehousing, then you know: a business's inventory tracking system can make or break them. A good, well-rounded process around tracking inventory accurately and efficiently differentiates a successful company from one that's struggling.
At Scout, we utilize topShelf as our inventory tracking system of choice. We believe it works great for those who want to use cloud-based inventory software for efficiency and effectiveness on the go. This doesn't mean it is always the best option for every business or warehouse. Factors including:
Size of operations
Number of employees
Cost of the Software
In this post, we'll break down inventory tracking and the top 6 inventory tracking systems this year, so that you can decide what's best for you.
What Are Inventory Tracking Systems?
The name may seem self-explanatory, but inventory tracking systems are complex and offer many features. In the simplest form, inventory tracking refers to any inventory management software, dashboard, application, or program that helps you track real-time inventory levels based on SKUs and barcodes.
These systems can work across multiple warehouses or retail stores to provide you the exact count of inventory on the shelf, in shipments, and being received. You'll be able to follow inventory as it moves through your supply chain from receiving to delivering to your customers.
Benefits of Using an Inventory Tracking System
A number of benefits found by using inventory tracking include:
Increased productivity
Better customer service
Higher profitability rates
Better management of inventory
Fewer missed or late orders
When you're running a warehouse and trying to keep track of your inventory manually, you'll find mistakes and a stressed-out warehouse manager at the end of a long list of to-dos. Instead of trying to do all the work manually, your team could take advantage of inventory tracking software that can provide your company with tech solutions to the long-held problems of trying to keep track of inventory as it moves through the supply chain.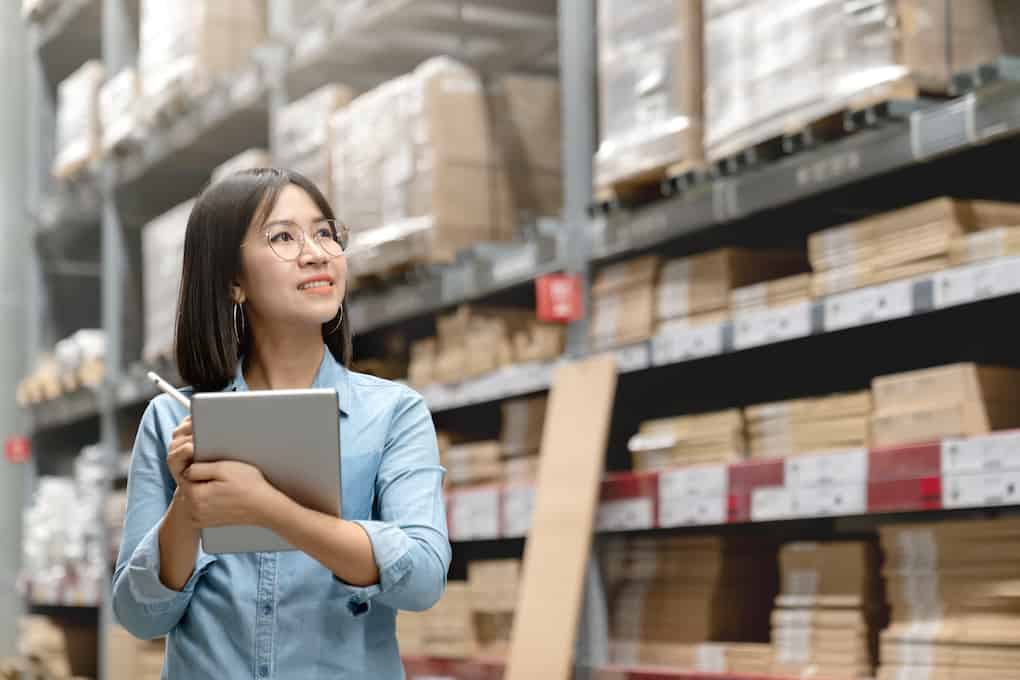 Tracking Inventory Throughout Your Supply Chain: An Example
As inventory moves throughout your supply chain, there are different, very specific places you can track it and ways you can benefit from tracking. Here are some examples:
Tracking Inventory From the Supplier
When you're running a small warehouse or whenever you're operating a warehouse that isn't also manufacturing goods, you'll want to have a good understanding of inventory levels both on backorder and in-stock with your supplier. Shipments need to be strategic or they could be detrimental to the growth and development of your business.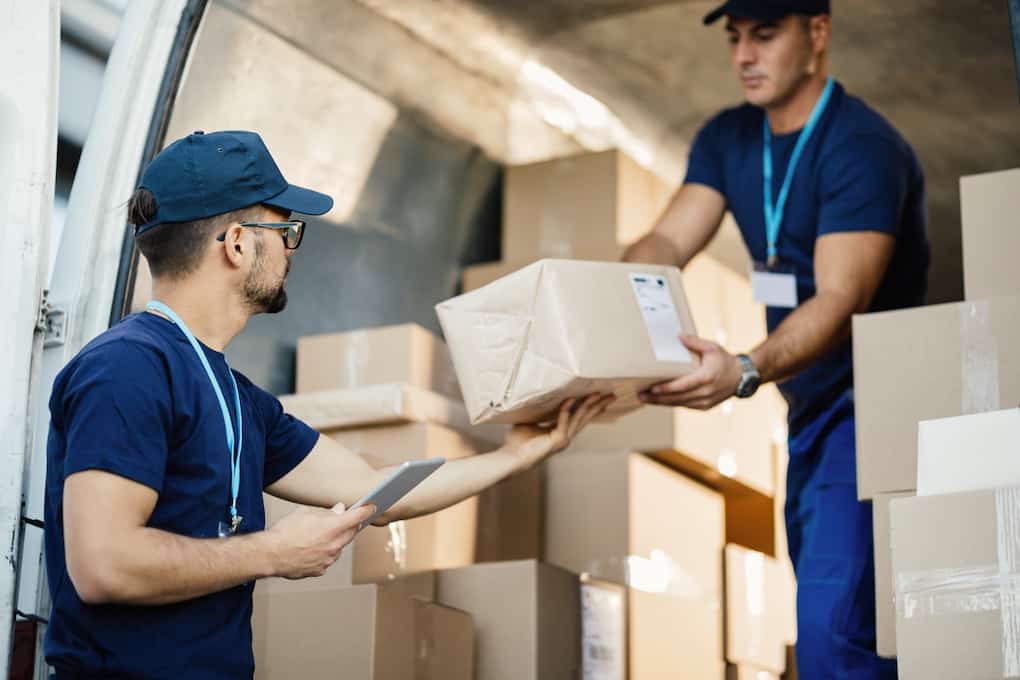 Tracking Customer Returns
When your warehouse receives returns, you'll want to follow them back to your warehouse and in turn, sort them when they arrive. Not all returns will need to be discarded and some can be sold as new items if they haven't been tampered with. If you're handling a lot of returns, sorting them and tracking where they're at in the supply chain is essential.
Tracking Damaged Goods
Damaged goods will always cost your company money but are never fully preventable. Thus, you'll want to try and track how they were damaged and what can be done in the future to prevent them. It's also good to know how many items have been damaged so that you won't be short on stock because of the damaged goods.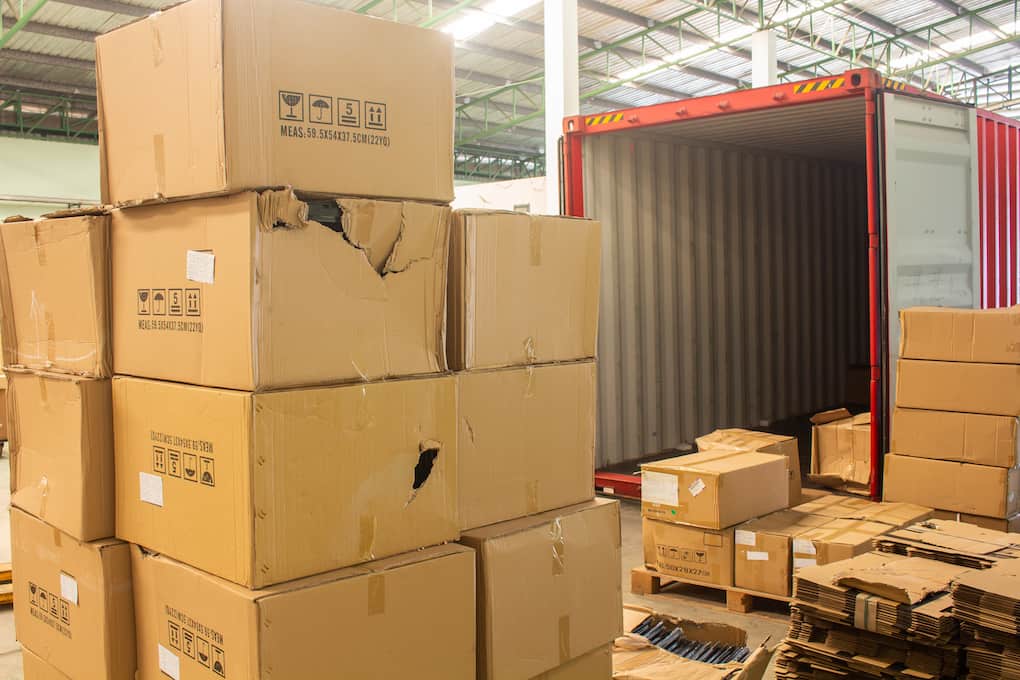 Inventory Tracking Systems
topShelf
topShelf by Scout is an inventory management software that allows for easy mobility while you manage your warehouse and track inventory. It can be challenging to have to run to a computer or jot down handwritten notes about your inventory, which is why topShelf brings inventory management to your smartphone or tablet.
It's designed to be incredibly user-friendly, so anyone with WiFi and a smart device should be able to use it. This saves a lot of time on implementation and training. topShelf has 12 incredible features that help it stand above the rest, and give your warehouse ultimate control over your inventory — even while on the go.
User-friendly
Inventory control
Barcoding & Scanning
Customized Inventory and Business Reports
Receiving & Purchasing
Demand Forecasting
Picking
Shipping
Work Order Management
Inventory Kits
Accounting Integration
Lot Tracking
Contact us for a free demo here.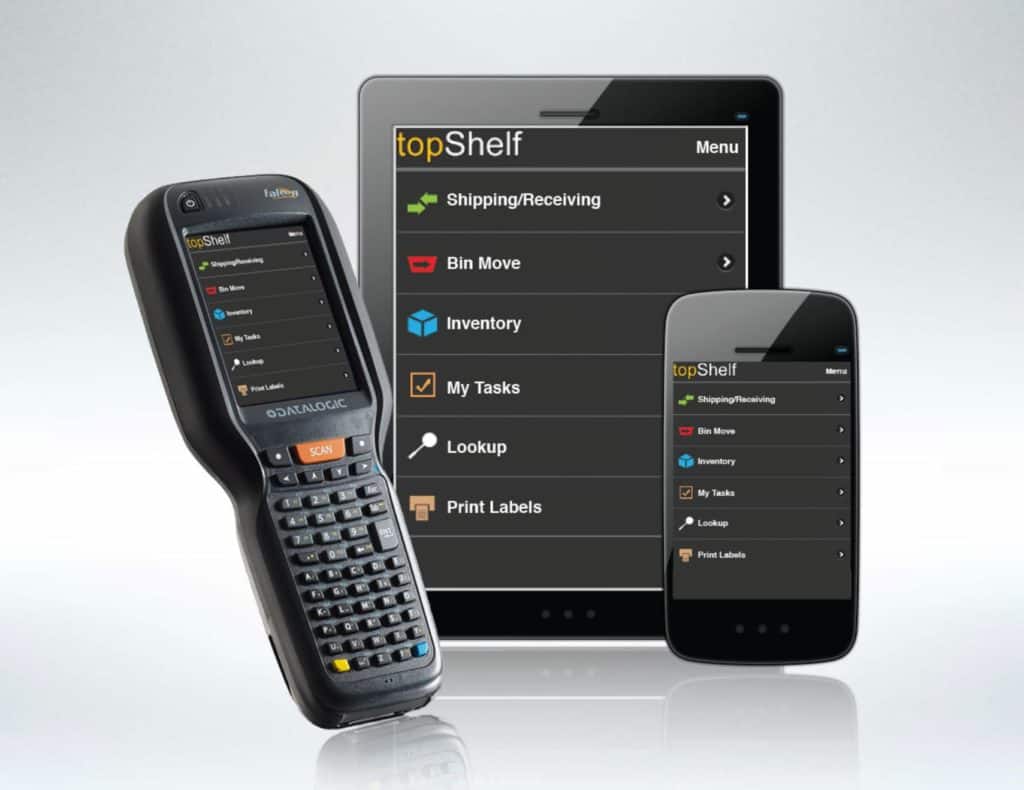 Zoho
Zoho is another fully comprehensive inventory tracking system that focuses on simplifying complex processes. All inventory tracking systems, despite how comprehensive or integrated they may be, will still require some manual processes.
People may end up having to continue tracking expiration dates or inventory stock adjustments tediously. Zoho takes the pain out of those tasks. Some of the features that help to simplify these mundane, step-heavy tasks include:
Centralized inventory amongst all selling channels
Product listing management
Item kits and bundling
Automatic re-ordering, plus re-order point tracking
Easy stock adjustments
Serial number tracking from the purchase orders to delivery
Batch items and expiration date tracking
Zoho also helps companies with warehouse management, multi-channel selling, and order fulfillment. It's a one-stop-shop and streamlines multiple workflows into one easy-to-use platform.
Oracle Netsuite
Not only does Netsuite manage inventory, but it is a wide-ranged management solution for all things related to warehouse management. It is also considered the number one cloud-based ERP (enterprise resource planning) software out there today. Cloud-based ERPs help save businesses a lot of time and money by being able to provide the same services an in-house ERP server would, but with more mobility and in-time inventory tracking.
When it comes to eCommerce business, Netsuite provides a slew of features beyond just inventory management software. Netsuite is a system that offers comprehensive CRM support, product content management, commerce marketing, point of sale, and more.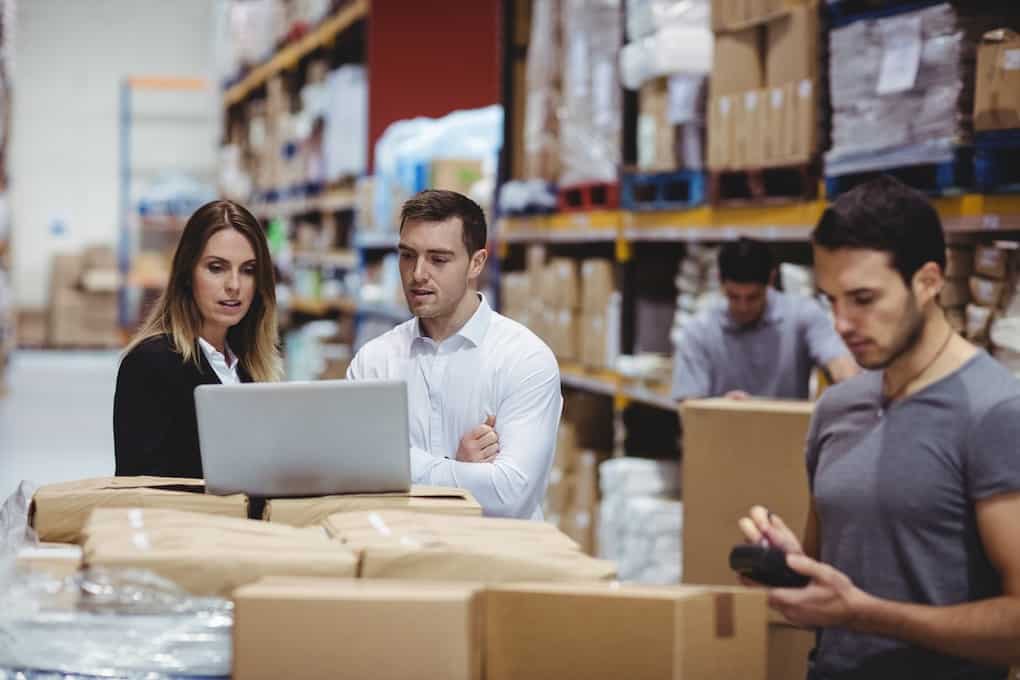 In regards to order management, Netsuite gives proper support to track inventory, drop-ship, process returns, manage stock levels, process payments, and provide customer support. To correctly manage the inventory in your warehouse, your inventory app or system needs to provide all of the above, plus more streamlined features such as:
Order capture and validation
Order release
Shipment confirmation
Customer communications and settlement
Split shipments
Dropship inventory
Personalized products
Continuity programs
Digital fulfillment
ALL of which Netsuite provides with ease, saving you business time, money, and keeping inventory items organized both in the warehouse and within the system. Netsuite might be the best inventory management system if you are also looking for supply chain support.
Fishbowl
Considered the number one inventory management software for Quickbooks, Fishbowl has become a go-to asset management tool for any sized business. Fishbowl offers somewhat of an a la carte approach, and to utilize its products for inventory control; your business will want Fishbowl Warehouse®.
Fishbowl Warehouse offers both Quickbooks and Xero integration, plus your essential inventory management, product tracking, shipping, purchasing, and more. It also has a neat feature that you may not find with another inventory software — time tracking! Fishbowl Time® allows employees to clock-in using a PIN or QR code; it can also track where they clocked in, ensuring only authorized access. It can also be used to manage time-off, paychecks, and overtime.
A-la-carte customizations
Quickbooks and Xero integration
Enhanced product tracking
Time tracking for employees
Manage PTO and payroll
Virtual training opportunities
Fishbowl offers a FREE trial here on all of their products.
Acumatica
Acumatica is another cloud-based ERP system like Netsuite that allows businesses to have fully comprehensive support across all their platforms. They even go one step further and divide their services up by industry. They have a different platform and support system for the needs of commerce, manufacturing, distribution, construction, and general business.
Benefits include:
Cloud-based platform
Mobile capabilities
Covers dozens of different supply chain activities
Automated inventory levels, tracking, shipments, and more
Increased flexibility
Self-service means no software required
Holds all data in central location
For distribution centers, the ability to use Acumatica from anywhere, on any device, can transform their business into one that has a wholly streamlined workflow. No matter if the distribution manager is at the office, at home, or in the field, they can process a purchase order, transfer stock, and manage inventory levels, all from their device.
One of the best features of using a cloud-based ERP system like Acumatica is being able to track inventory items along every step of the way, from the purchase order to when it reaches a customer. The inventory system automates the ability to manage inventory levels as they are purchased, shipped, or returned, all in-time, so nothing gets lost.
Veeqo
Yet another inventory management system that provides support to warehouses and commerce sites alike is Veeqo. However, the differentiating feature that sets Veeqo apart from the others is their shipping deals. They've worked very hard to be able to supply their commerce partners and users with the best shipping rates around.
In fact, all Zeeqo users will receive Commercial Plus Pricing, which is generally reserved for large retailers, but will give any Veeqo user up to 46% in savings on shipping. That alone is worth signing up. They also offer demos and commitment-free trials here.
Multi-channel product listings and management
Shipping discounts thanks to their many shipping and commerce partners
Commercial Plus Pricing
Demos and commitment-free trials
Sell on any device with Veeqo point of sale systems
Ship up to 100 orders with one quick click
Real-time order and data sync
Discover the Best Inventory Tracking System for Your Business
Different industries and different businesses have different needs. At Scout, we make it our mission to provide our customers with everything topShelf has to offer — to ensure they can manage their inventory and streamline their workflows as smoothly as possible.
With multiple integration capabilities, including some of those featured here like Netsuite, we can work with you to get the precise platform you need to manage your warehouse. Contact us for a free topShelf Demo to get started on streamlining your business.